Preston wanted that sweet backup sound for a singer, so when one of our biggest dealers – DHR Guitar Experience in Cincinnati encouraged him to create a jumbo maple, Preston took it as a nod to create the first Thompson Maple sooner than later.  The history of the Jumbo Maple goes back to the 1900's when Gibson decided to make a guitar that rivaled Martin's dreadnought and called it the Jumbo – the J-35, which is the ancestor to the ever popular J-45.
Preston decided to use the Thompson 0000 model and add body depth to the heel making it 3 3/8″ and increased the depth at the tail to 4 1/2″ which is between a standard 0000 and a Gibson Jumbo.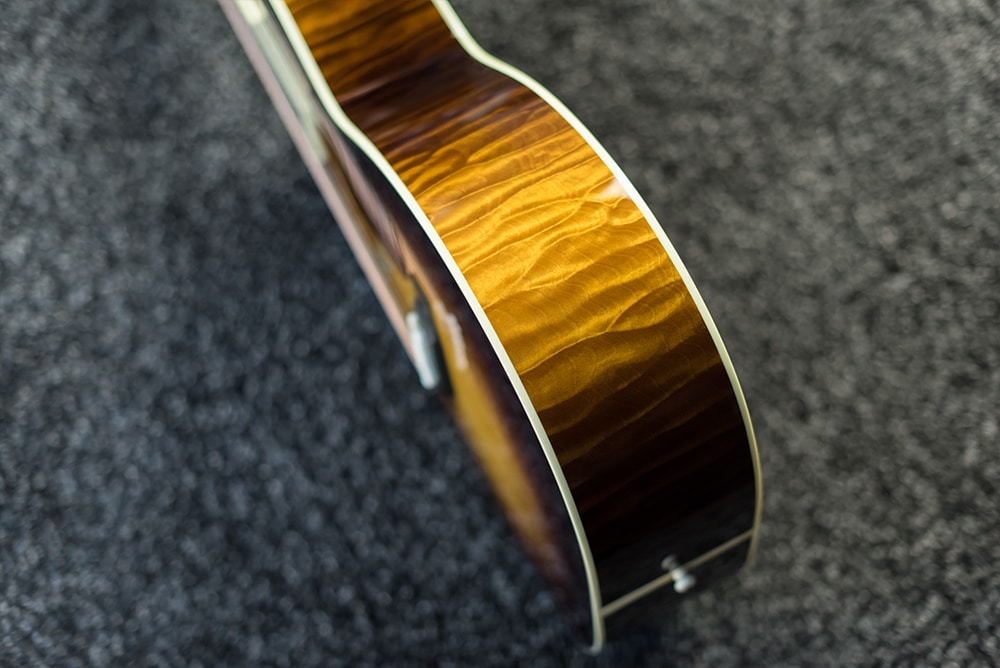 Preston selected a special set of old quilted big leaf maple, with almost a 3 dimensional figure.  He matched the maple with a Sitka top for added warmth, used rock maple for the neck and to complete the look our finish department gave it one of our all over tobacco sunburst.
We could not be more proud of the results and look forward to this beauty finding it's way to accompaniment the right musician.
We recently had some amazing photos taken, take a look.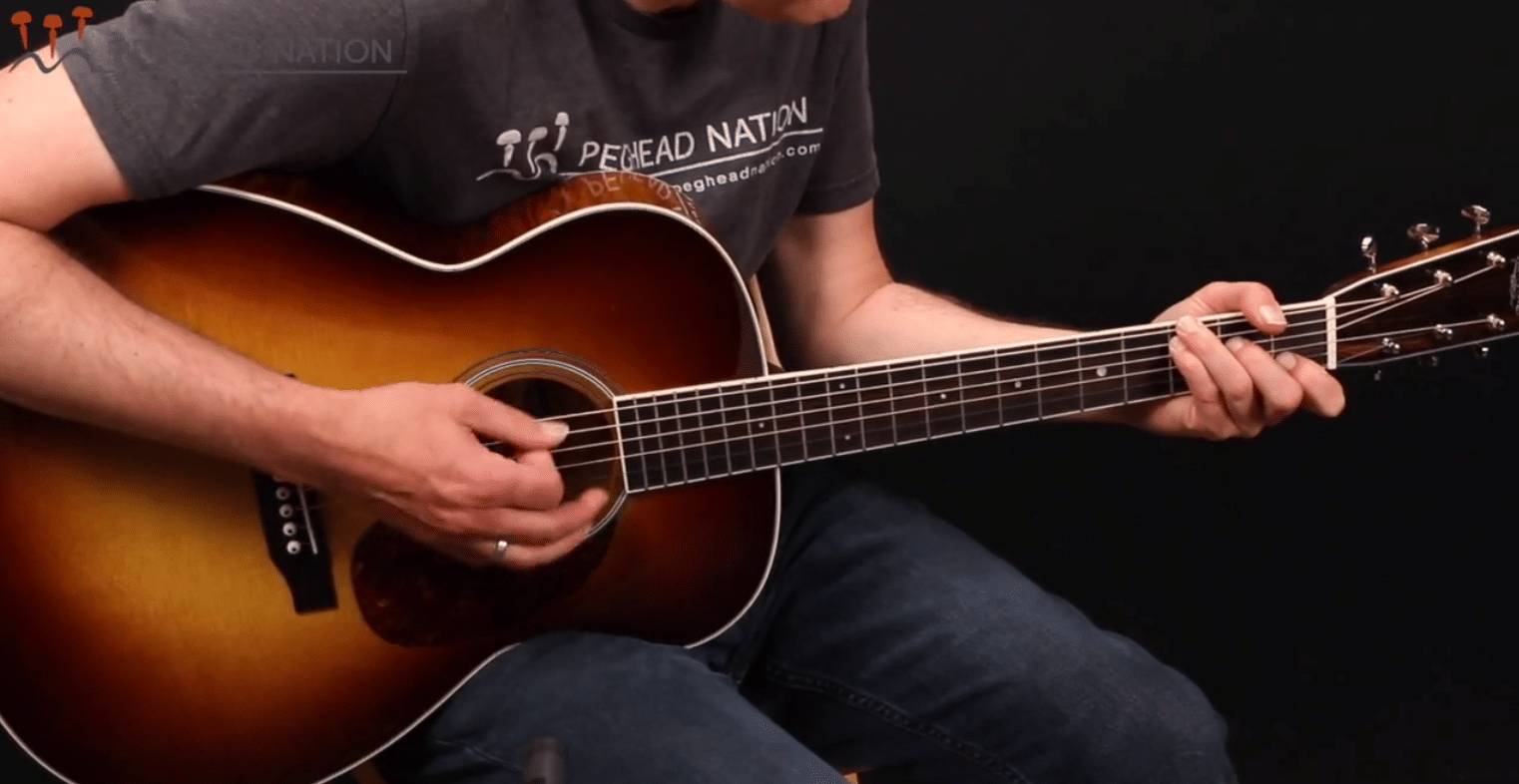 The sound that is created by this sweet big leaf maple guitar is reviewed by Peghead Nation – CLICK HERE for VIDEO with Teja Gerken talking about the qualities that he experienced after playing the new Thompson 0000-JMS.  Thanks Teja and Scott for sharing the sound of this special guitar.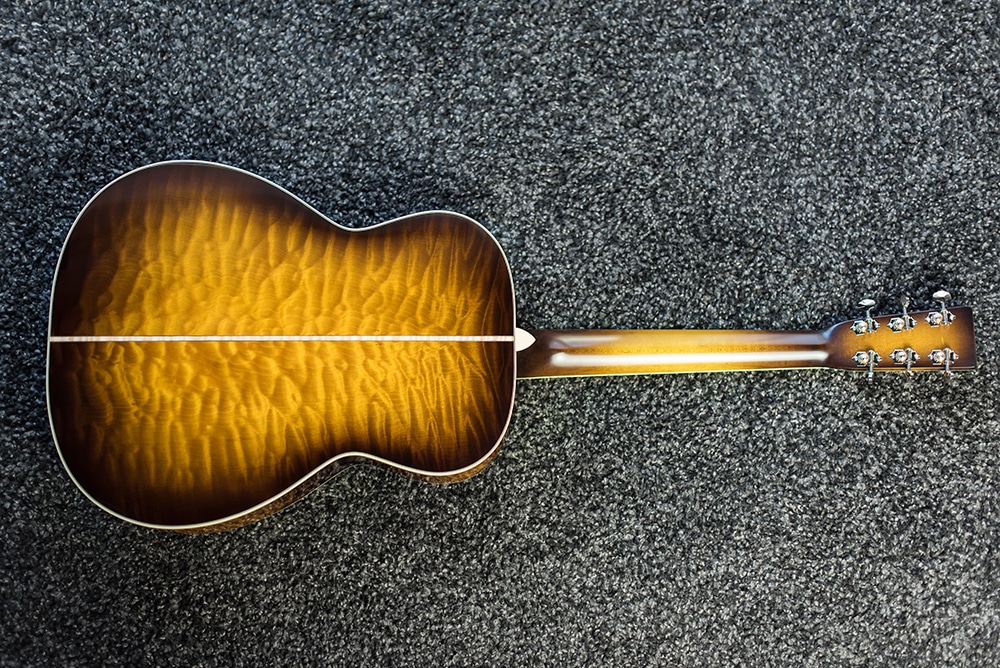 This guitar is available at Carter Vintage Guitars and several more are heading to DHR Guitar Experience soon.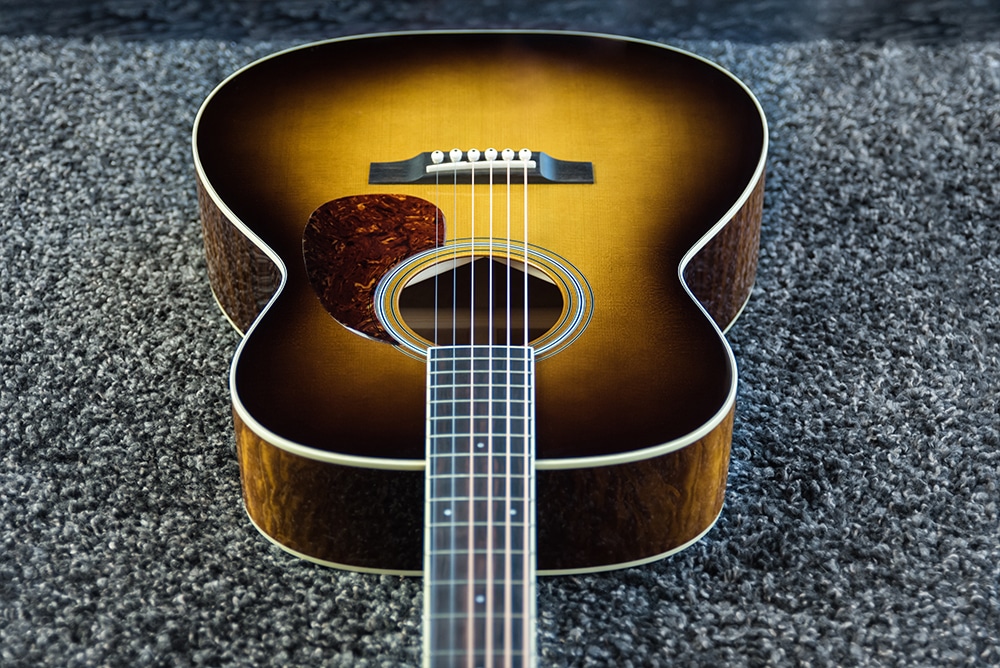 ---
You might also like