Thompson Guitars – All Koa Models
Without a doubt some of the most striking tonewood used on acoustic guitars is Koa. At Thompson Guitars we also love the sound of Koa especially when it's used for the back, sides and tops of our smaller guitars.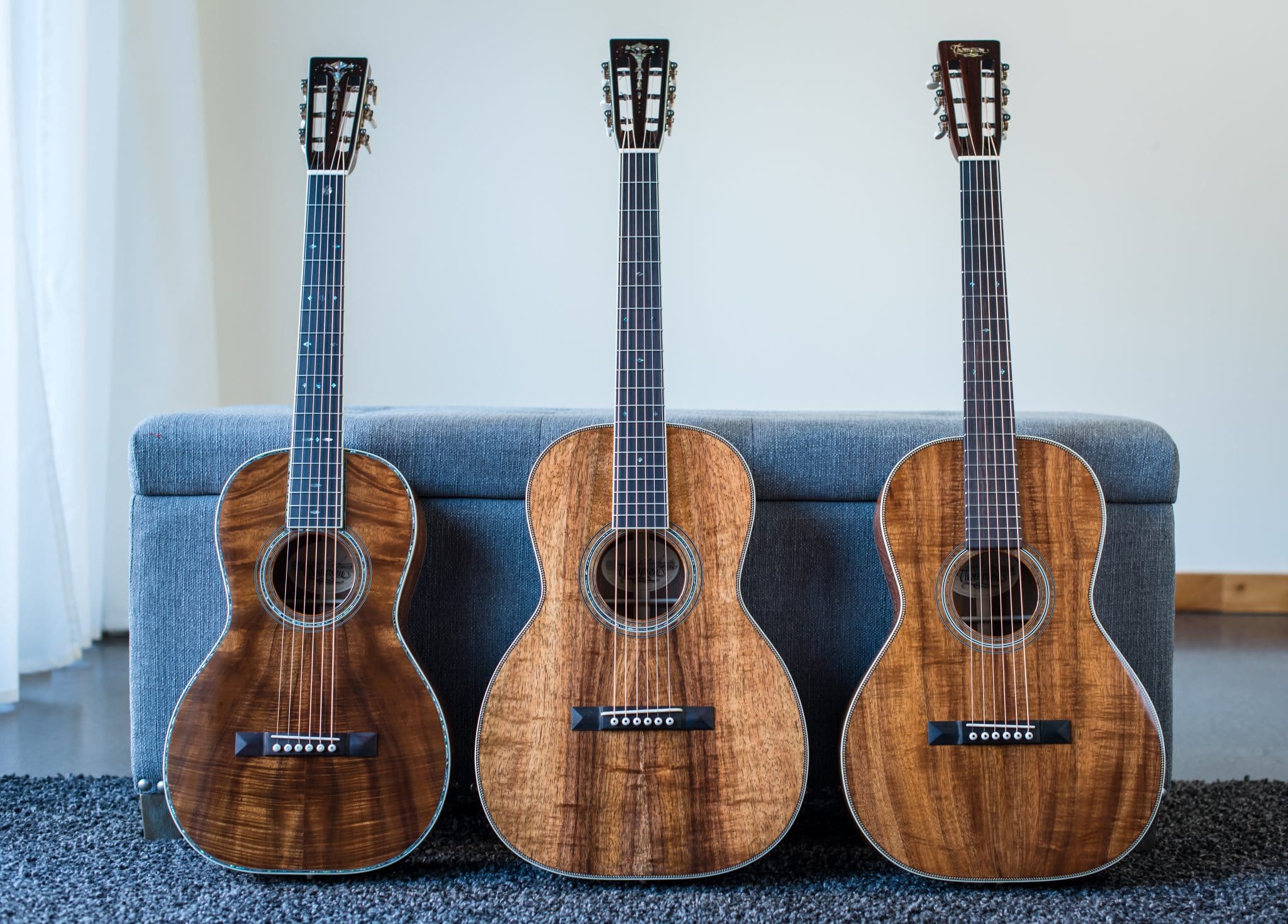 We have built a number of all Koa guitars these past couple of years, but when we saw that we would have three ready at the same time, we had to take advantage of the luck and photograph them together. It was even better that it was a Size 2 Parlor, a 0 and a 00, each with various appointments and differing figure to the Koa tonewood.
In the 1920's Hawaiian music became very popular in the US and companies like Harmony, Martin and Weissenborn were making instruments out of Koa. The appearance of the flamed Koa often seen today may not have been as common back in the 1920's. If you check out vintage guitars from that era you'll see a range of figure from fairly plain to some flame and curl. Today many players are looking for the dramatic look with flame and highly figured patterns creating these strikingly beautiful guitars.
The tone of Koa, especially for smaller guitars is sweet and rich and very responsive and has that characteristic "old sound".  The Size 2 Parlor is our most intimate guitar with surprising volume for its size, its light weight and playability are perfect for fingerpicking. We like to think of these as great "couch" guitars – just wonderful to have around your living room. The Parlor in the photos is a Deluxe Left Hand Model with 42 style abalone trim around the top, including the fingerboard extension which intersects the abalone rosette. This guitar and a right-handed twin are available for sale at DHR Guitar Experience in Ohio.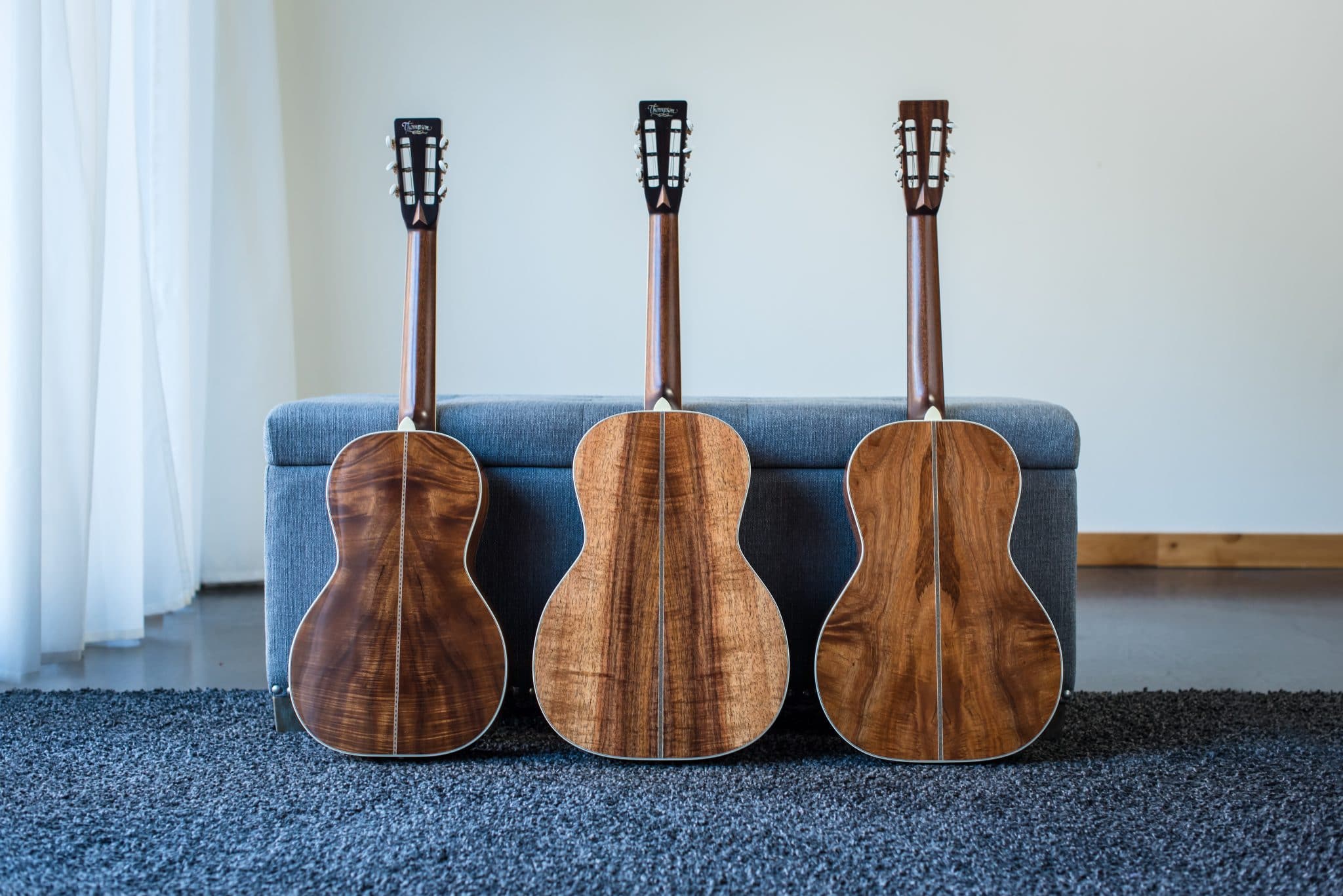 Also in the photos is another Left Handed Model, a 0 with Herringbone top trim and Ivoroid binding. The 0 is a bit larger then the Size 2. The 13 ½" lower bout of the 0 compared to the 12" lower bout of the Size 2 gives this guitar a little more bass end response and also a very fun and intimate guitar. This 0 will be available for sale at DHR Guitars.
Last but certainly not least is a beautiful 00-12KKH Custom Model. The abalone rosette adds just the right amount of sparkle with the warmth and beauty of the Koa. 00 guitars are sort of the unofficial line between smaller guitars and larger guitars. They are perfectly suited for playing of all styles, finger style and flat picking alike.
We love these beautiful Koa guitars for their tone, playability and their unique connection to the history of the music of the steel string acoustic guitar.  Here are more photos for your viewing pleasure.   Happy Holidays.
---
You might also like