Each guitar we make is special whether a standard model or customized by an client. We have a modern approach to traditional design, we are not locked into the notion that is has to be the same as it was decades ago. We want to provide a guitar that could be an heirloom for the next generation, an unique instrument to pass down to your family or special friend.
Preston's idea was not, to limit the customer to a set combination of appointments. He greatly admired Simon's handy work as an artist giving Thompson several original headstock torches to be share into the future.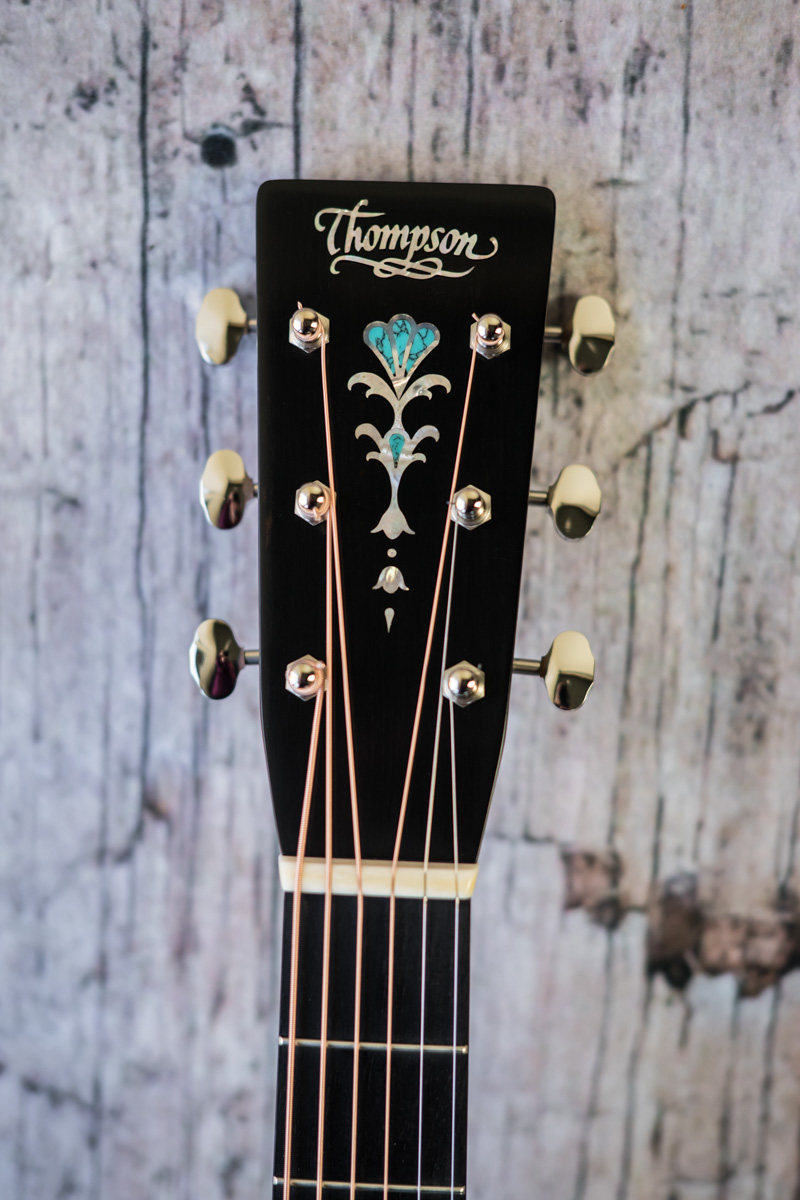 The sound of our tops are also customized for either flatpicking or fingerstyle, another thing that you might not see on the outside, but can be customized. Each guitar is created for either a dealer with specific ideas of what they want or per a customers individual requests.
Our build option page is a work in progress as we gather visuals for the different appointments we offer from a variety of; sunbursts, binding packages, rosettes and inlay.
Abalone is something that makes guitars shine and offer a different type of beauty. We offer several varieties of abalone like blue paua and green select for the top trim on a 41 style, 42 style would also include the fretboard extension and a 45 style includes the sides and back of the guitar. You can choose the traditional ivoroid bind or go with a wood binding package. All of these appointments take extra time and care to make the mitered joints align and look perfect.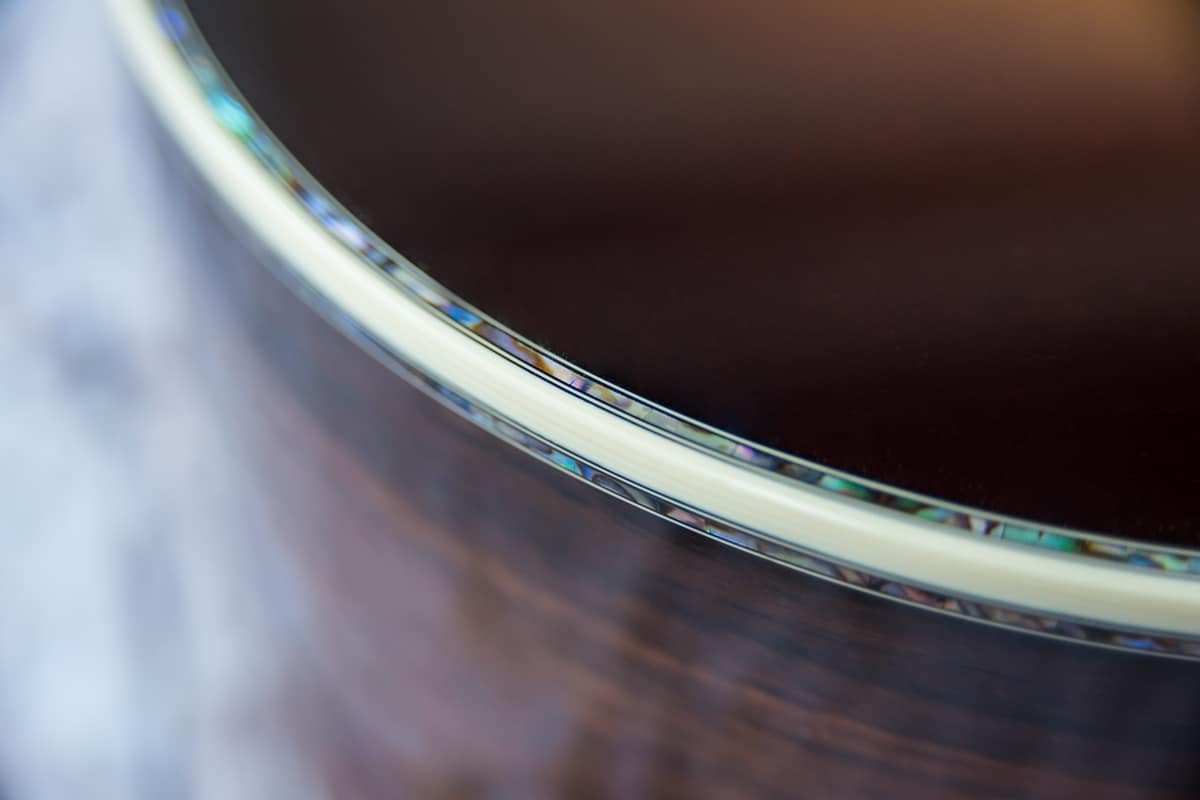 Customizing a guitar takes time to get the details right and to follow through on an overall design that works with tradition in modern times. Preston was all about keeping things in a classic style when combining appointments and we work to honor his outlook as we move forward providing options for our customers.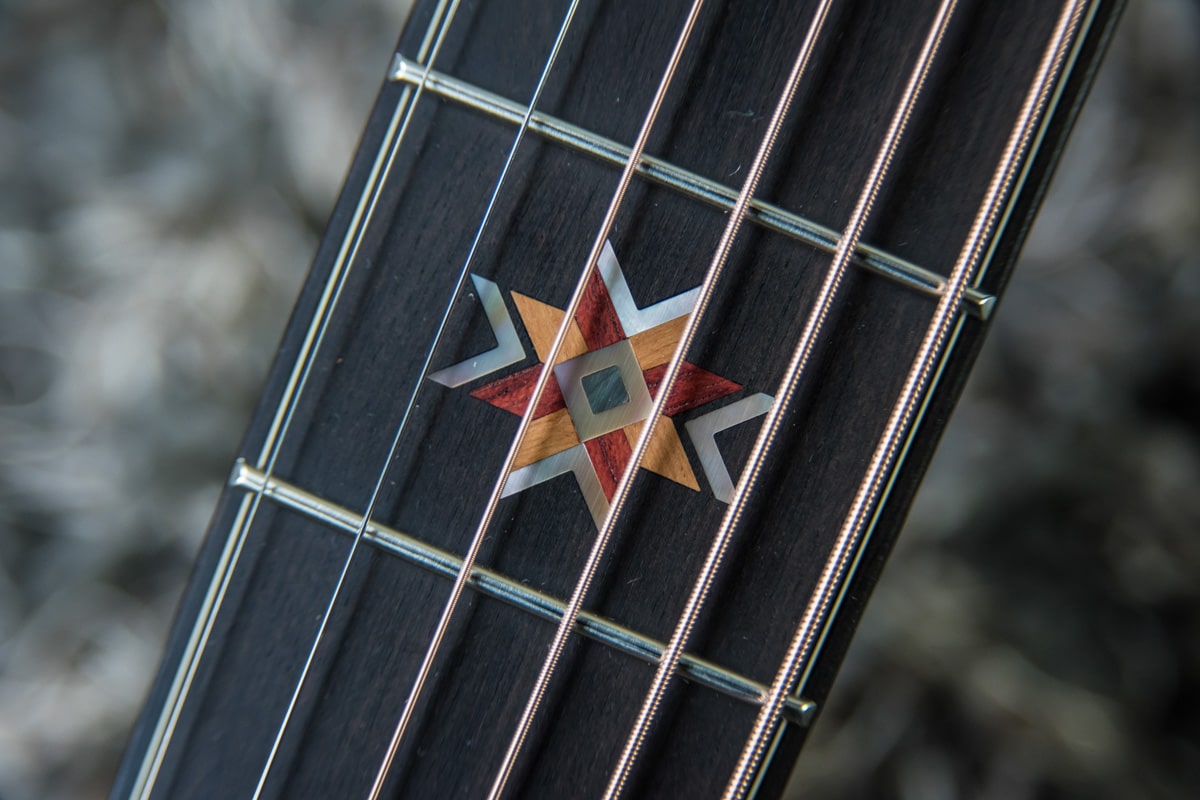 ---
You might also like