Sharing our guitars via musicians on the stage gives folks a chance to hear our sound and that is important with so few of our guitars in the world. Also having a small booth in the artist area gives us a chance to reach musicians that might not run across a Thompson to try out. Making only around 100 custom orders along with a handful of dealer guitars in a year makes them a bit elusive.
Recently at The Big Ponderoo Festival in Sisters, Oregon we met up with a few musicians on our new Hampton Pickin' Porch – named after David Hampton who so generously helped make it all happen.
Below are a few photos and here is a link to our YouTUBE "Pickin' Porch Playlist" plus some amazing Jon Stickley musical moments when he stopped by to pick up his new dreadnought guitar!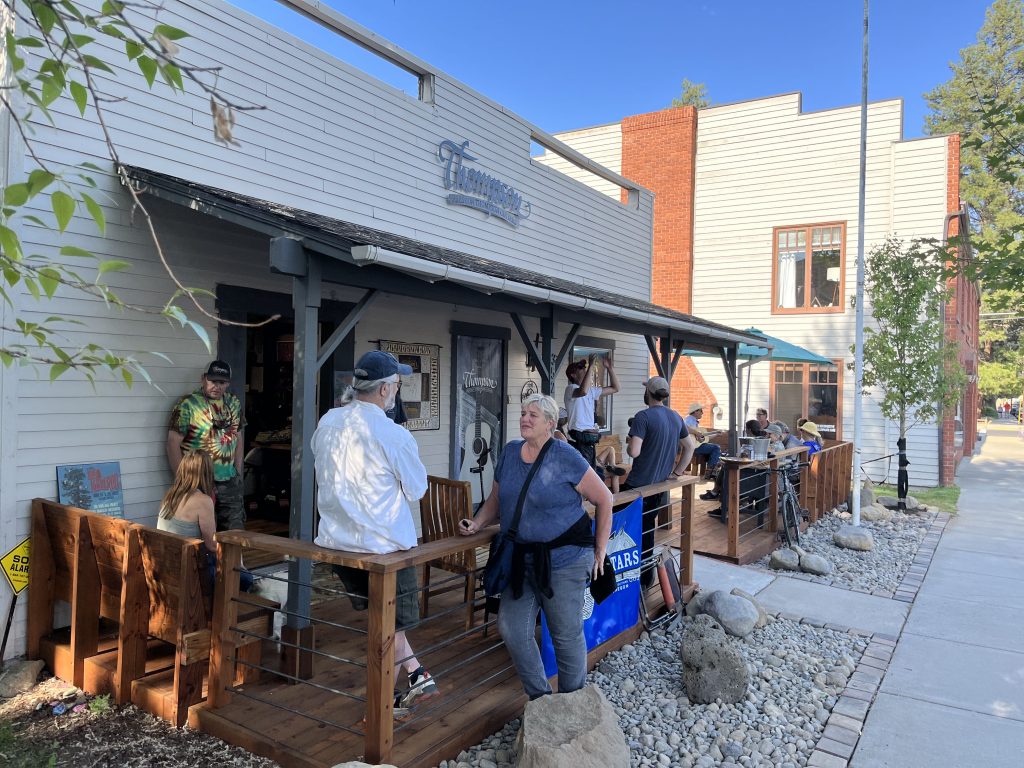 The next festival that graced Central Oregon was The Fairwell Festival out at the Redmond Fairgrounds…. it was hot and there were 10's of 1000's of music lovers! We were glad to be back in the artist lounge as we probably couldn't accommodate that many folks handling our guitars in the hot sun … it was a treat to meet new players and say hi to old friends.
Check out our YouTube Festival Playlist : )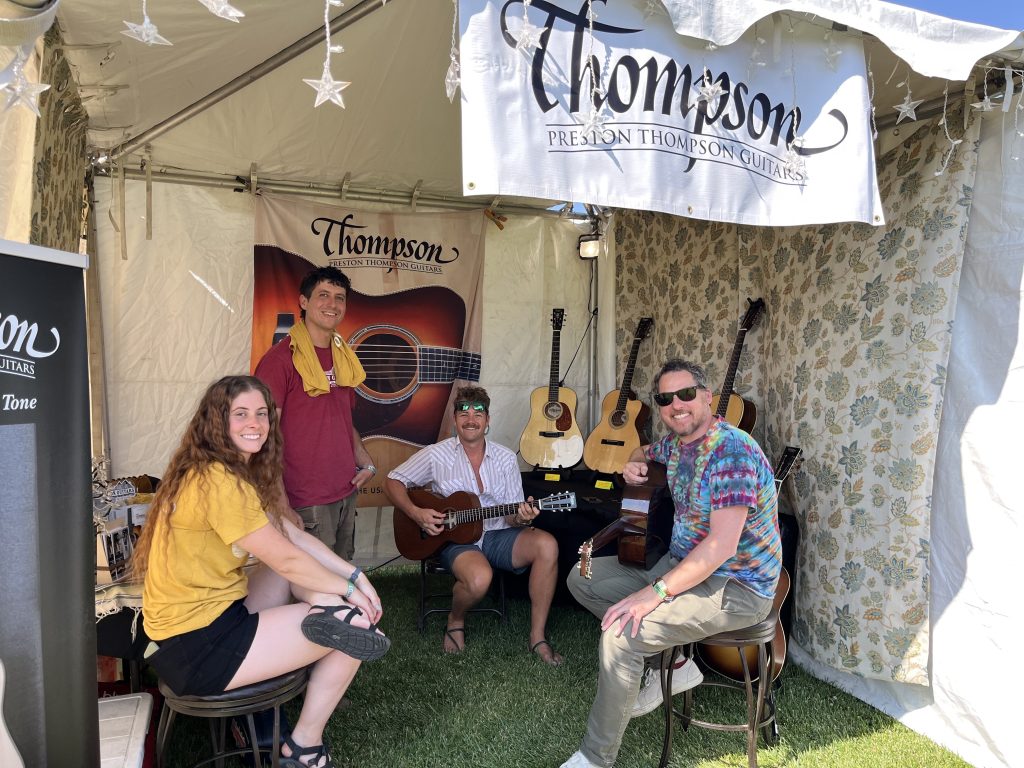 Thanks to everyone that tried our guitars and we hope some of these shorts videos inspire you to dig deeper into what we do here at our small custom shop – www.pktguitars.com – don't hesitate to reach out and ask us any questions you might have – sales@pktguitars.com.
---
You might also like