Guitars and more…
This year we found ourselves at The Fretboard Journal Summit for the 2nd time and we enjoyed it just as much as the 1st time, maybe a bit more as we had our own room and the lay of the land a bit better.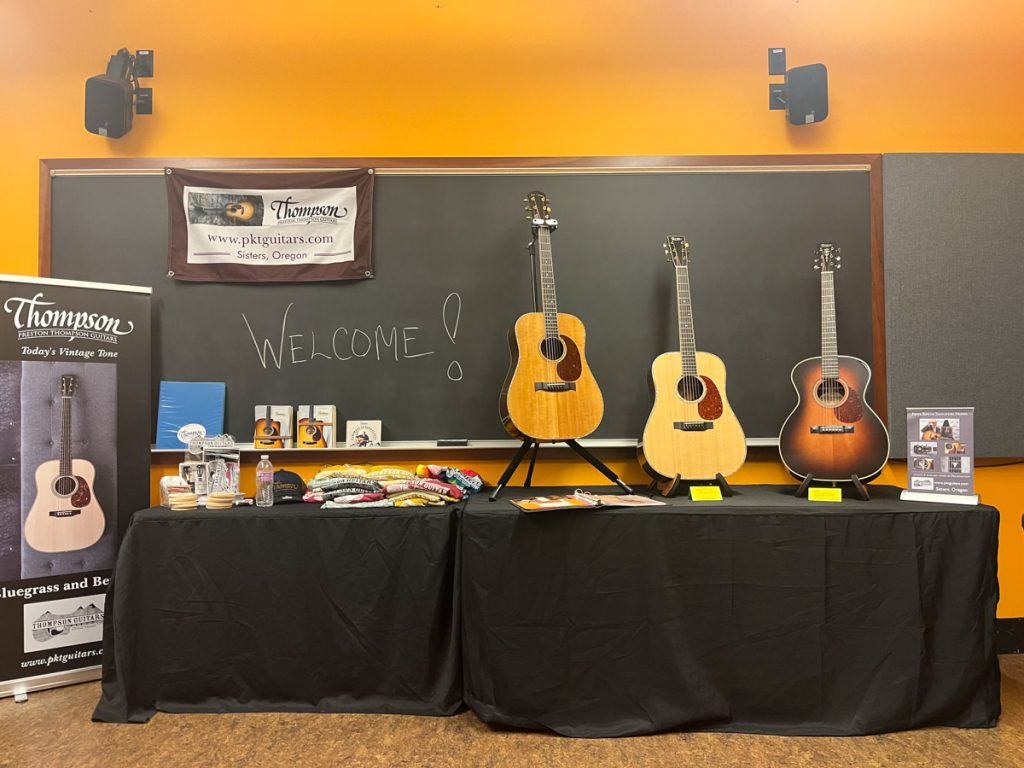 We shared a space this year with Tony Polecastro from Tony's Acoustic Challenge (TAC) and this space afforded us some one-on-one time with guitar enthusiasts and Tony's crew of guitar players and mutual friends…. like Matt from Eddie's Guitars and our friends from Dream Guitars – Paul and Logan!
This year was extra special because we were able to show off the first in our Wildlife Series – The Rattlesnake Guitar adorned with Simon's crafty inlay ability! The design reflected his imagination of what different woods could be used to create the feeling/look of snake skin and other attributes that a rattlesnake possess. The sound of the Brazilian OM was a treat to hear as it was played by several talented musicians. This was a special one to share with so many! This one-of-a-kind OM-BA is for sale at Carter Vintage Guitars – check it out!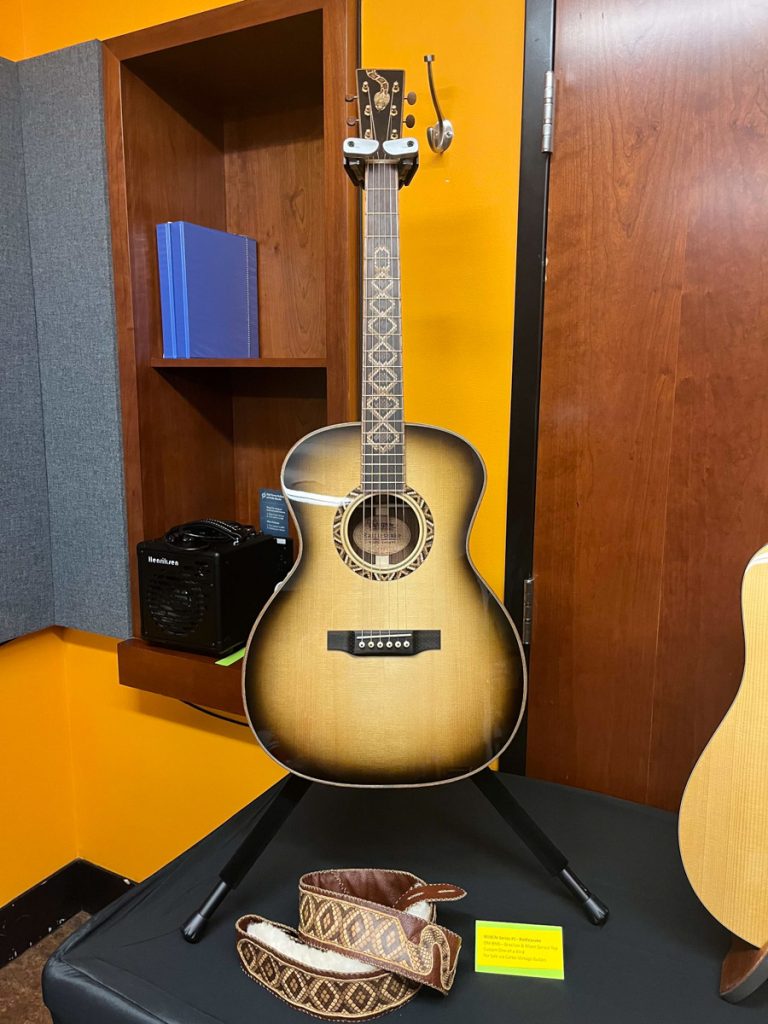 Simon was also invited to talk about his inlay craft at a workshop on Friday with the infamous Jayne Henderson too. They talked about their different styles and how they interacted with their customers. The inlay process requires the ability to listen and make what will be reflective of the clients desires.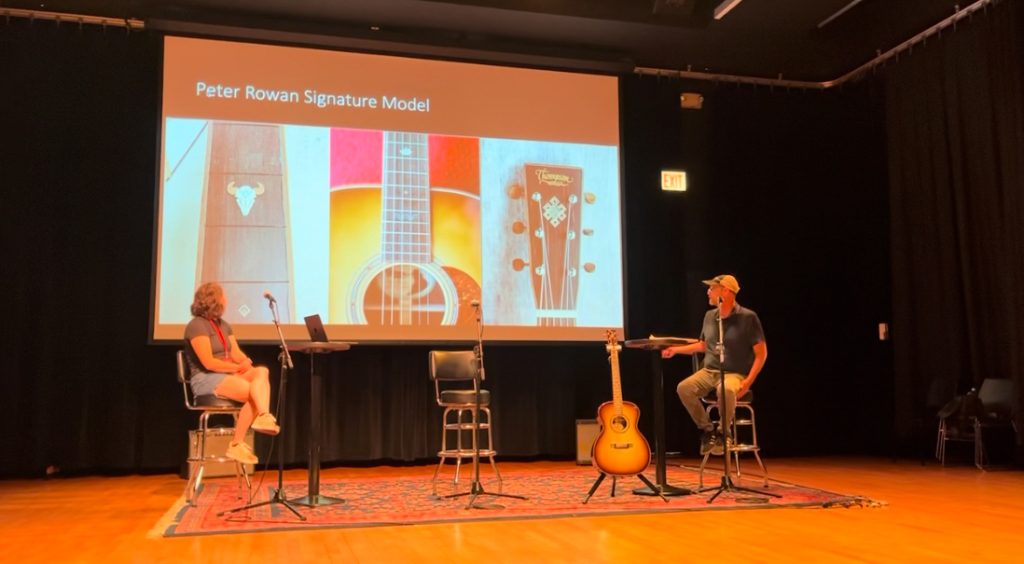 In our possession this year was a guitar made by Preston Thompson back in 1983 with a 41 style top trim made of red abalone, maple bound and abalone back strip. This year, being our 10th year in the business, we decided to make a special PKT Model (Preston Ken Thompson) to honor and celebrate Preston's guitar making skills and legacy. This new model is made with a Sitka top and East Indian back and sides featuring the red abalone top trim and back strip just like the one he made. To hear them side by side was amazing and we are proud to offer this model moving forward into the future.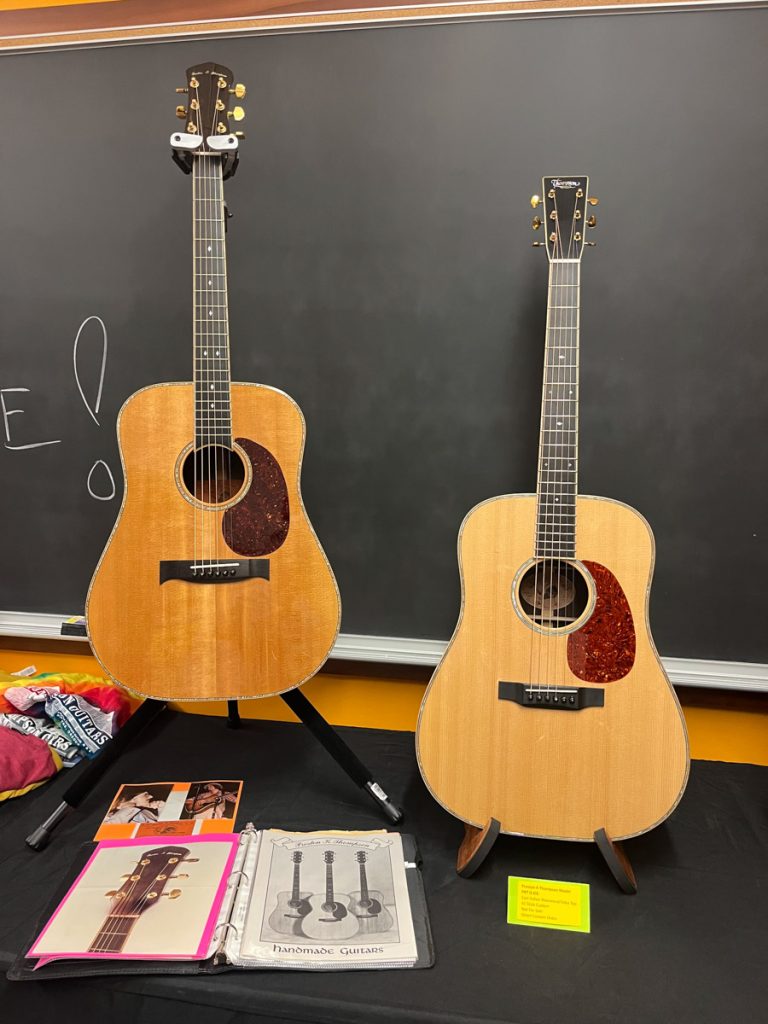 We also brought with us a Single 0-14fret all sinker mahogany with a deep sound and bluesy tone. It was our first 0-14 fret and we are very happy how it turned out. Recently Teja Gerken from Peghead Nation reviewed this guitar and really was smitten by the long scale, 14 fret appointments. The sinker mahogany gives it that extra mid range and vintage tone, here are a few words from Tony about this special little guitar.
Over the weekend we had a chance to hear others talk about their craft, catch up with friends and hear some amazing music. It was a fun time had by all.
Thanks Jason, Dawn, John and the entire crew that helped make it happen.
The food was awesome too! See you next year!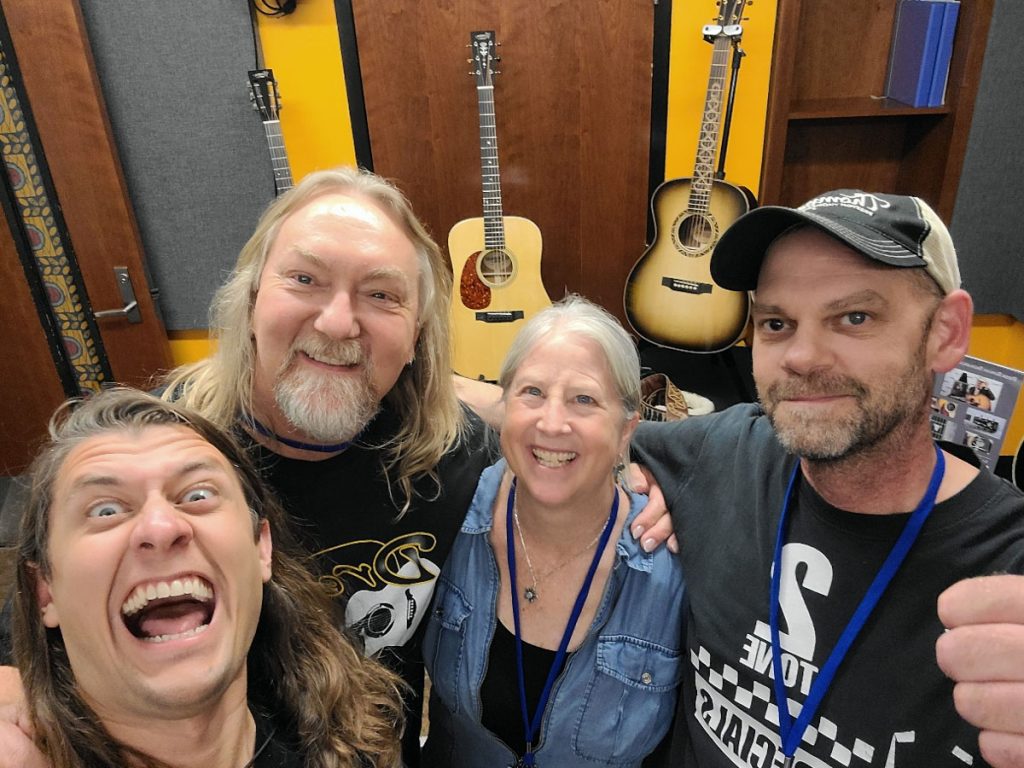 ---
You might also like