Gareth Jenkins, our longest employee and talented luthier and myself, Christine Funk, were able to team up with Lowe Vintage and show off some Thompson guitars, as well as the new Thompson StringBender at IBMA this year. We enjoyed meeting folks face to face after many phone calls over the past few years!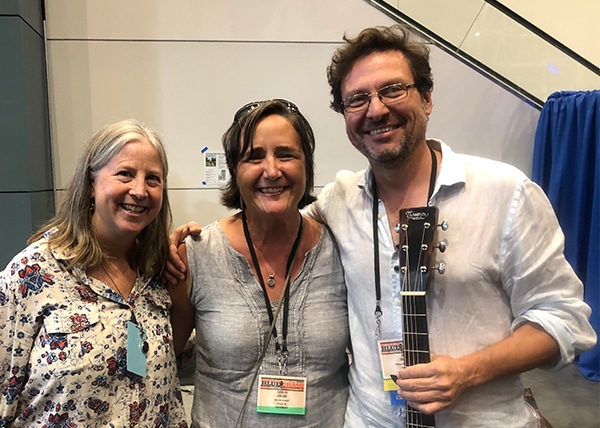 We arrived on Wednesday and quickly headed over to the QuickSilver Productions suite, where we heard the fantastic players they promote and support. What a great night of music, meeting new and old friends.  Thanks Martha and Rob for hosting!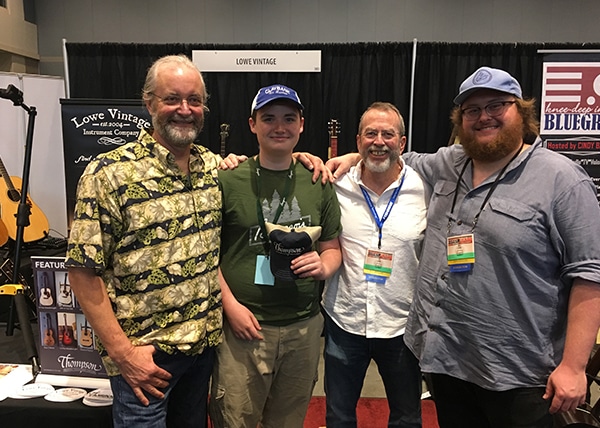 Our dealer Lowe Vintage invited us to exhibit at their booth and we loved meeting Ed, Will and Jay.  They welcomed us and we had lots of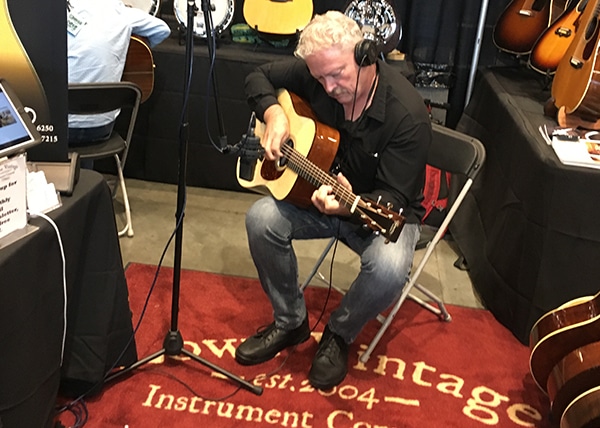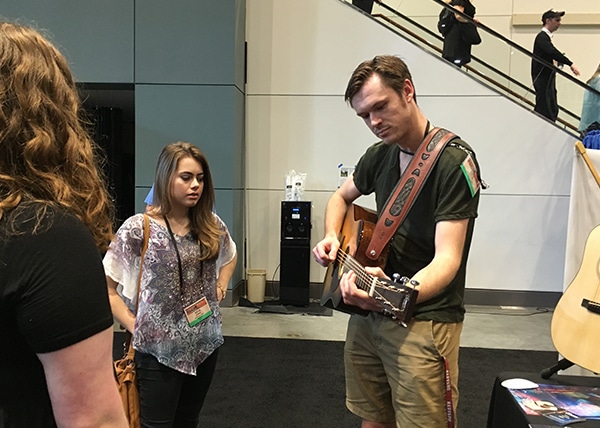 Thompson artists stop by to say hi and pick some guitars.
The bluegrass scene is ever growing and we met the young talented Luke Lovejoy, who won the Flat Pick guitar competition at Winfield this year.
We a
lso had a chance to connect with some friendly and talented guitar makers, like Wes and Ben at Pre-War.
The awards show featured many talented acts, including two winners that enjoy the sound of our guitars, Molly Tuttle and The Po' Ramblin' B
oys. We were proud and enjoyed the evening.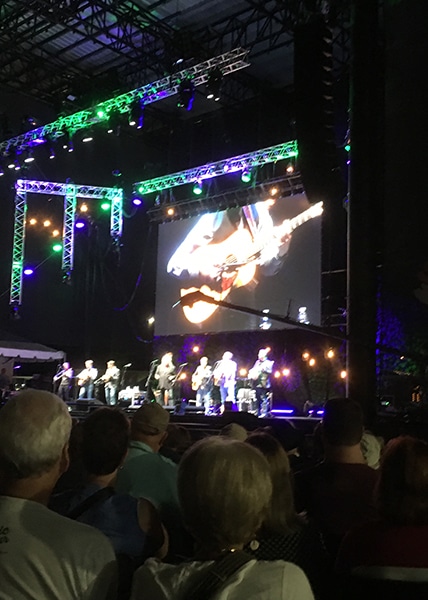 The Red Hat Amphitheater was a wonderful backdrop to an evening listening to Ricky Skaggs and Kentucky Thunder, check out Jake Workman playing his Thompson via the big screen!
We wrapped up the weekend with time to check out music on Saturday.  We finally met up with the sweet Jessica Lang – what a lovely young lady and talented picker.  Be on the look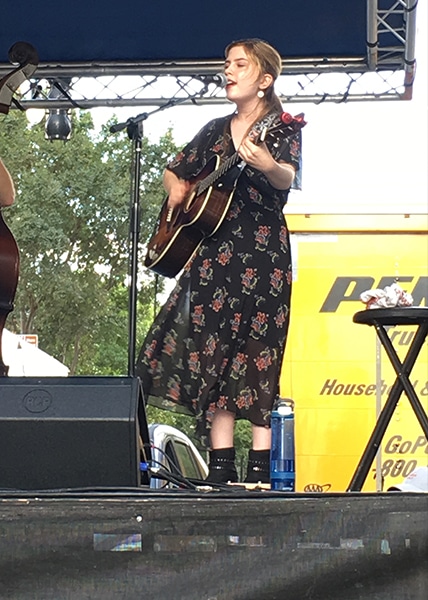 out for her as she continues to grow as a player and singer.
You really can't see or do it all, but it seems you end up stumbling on the unexpected and for us it was the sound of the band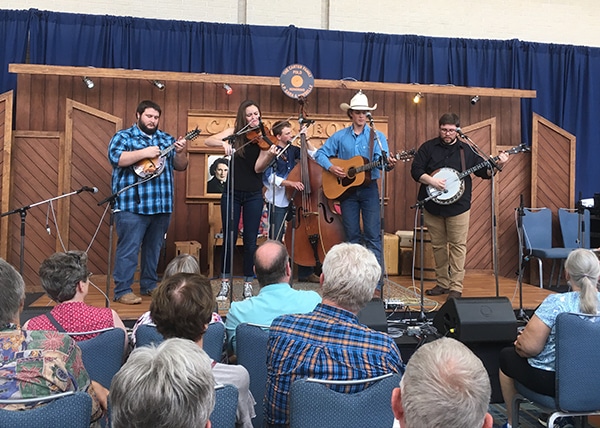 called Modern Tradition.  Check them out -they won't disappoint with the smooth voice of  Zach Top, the talented Maddie on the fiddle and the rest of the band that didn't miss a beat. The future is bright for bluegrass and beyond.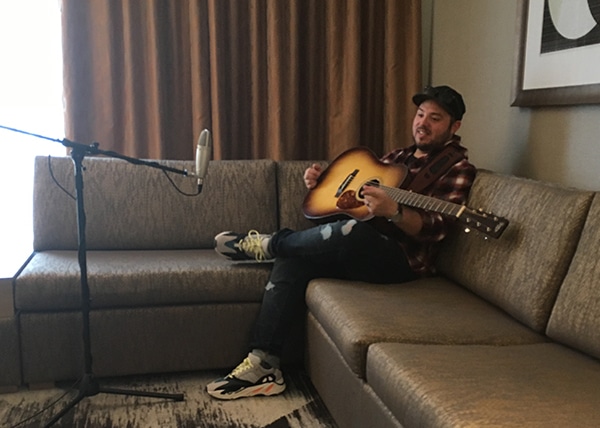 Finally a big thanks to Scott from The Fretboard Journal for helping film Chris Luquette and Trey Hensley talking about the Stringbender made by Gene Parsons and playing a few songs.  Look out for that edited video and more information on the Stringbender soon!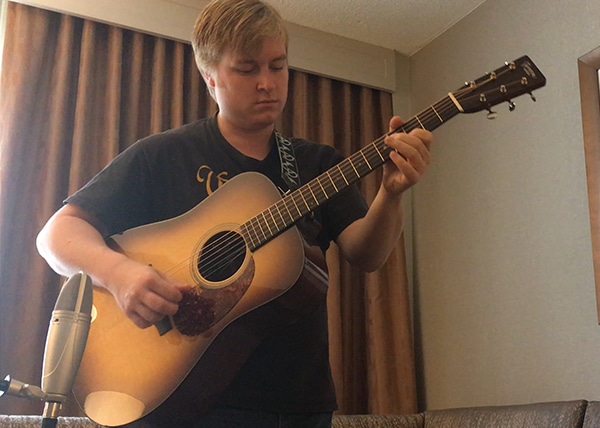 See you next year : )
---