We have a very compact and typical wood shop that feels more like a home than a factory. Our crew is small, a variety of ages, skill sets and musical ability. Over this past year life in our shop has been very busy with many custom guitars in the works. We are happy to have anyone stop by for a tour and have many clients that come direct to the shop to pick out their tonewood, binding and talk design ideas with Simon and the team. We look forward to a productive 2023 as guitars move up the queue and start their build process.
Recently we also added pages to our website – more build options including a variety of sunbursts, wood binding options (Maple, Brazilian, Ebony, Koa, Myrtle and Walnut)
We have a couple of guitars for sale in the shop right now – a special OM – Sinker Mahogany/Adirondack top with a slotted headstock. Here is Dale Adkins giving it a go and talking about the sound and play-ability.
We also have a custom String-Bender added to a D-SMA guitar ready for someone to learn and have fun with the b-bending. Here is a recent video of Trey Hensley playing a Thompson StringBender to show you how much fun it can be to add that sound to a song!
We also have sold a few Peter Rowan Signature models and this one – Dreadnought East Indian Rosewood back and sides/Adirondack Spruce Top – will be available soon via The Fretboard Journal – keep an eye out for it later this week.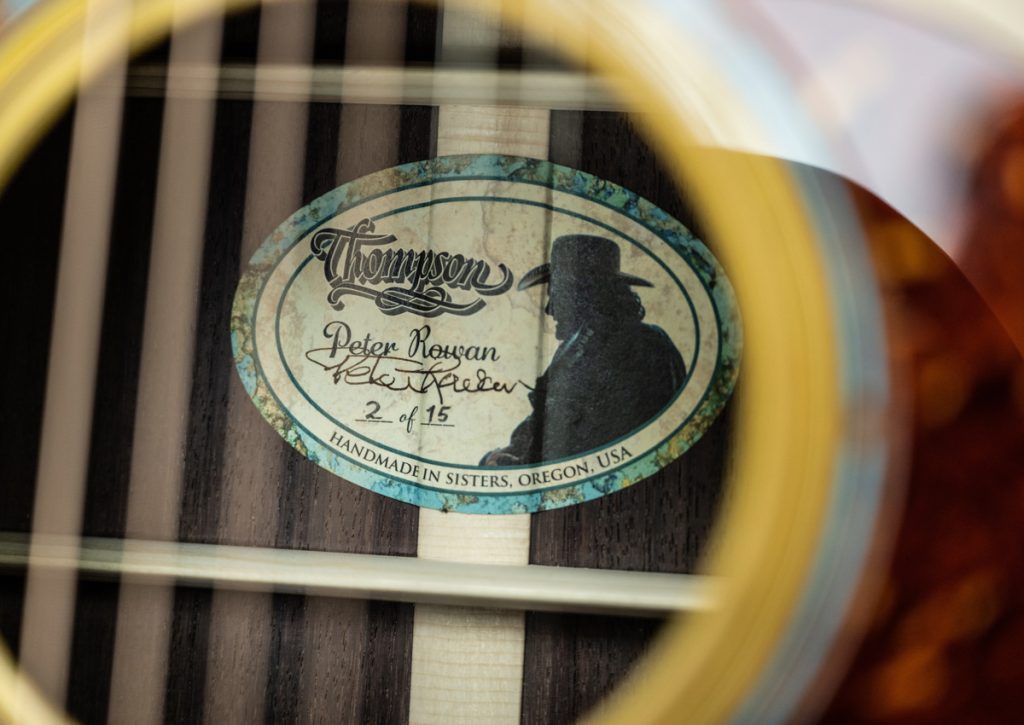 Enjoy some of the sights and sounds of what we do here daily!
Happy Holidays to everyone!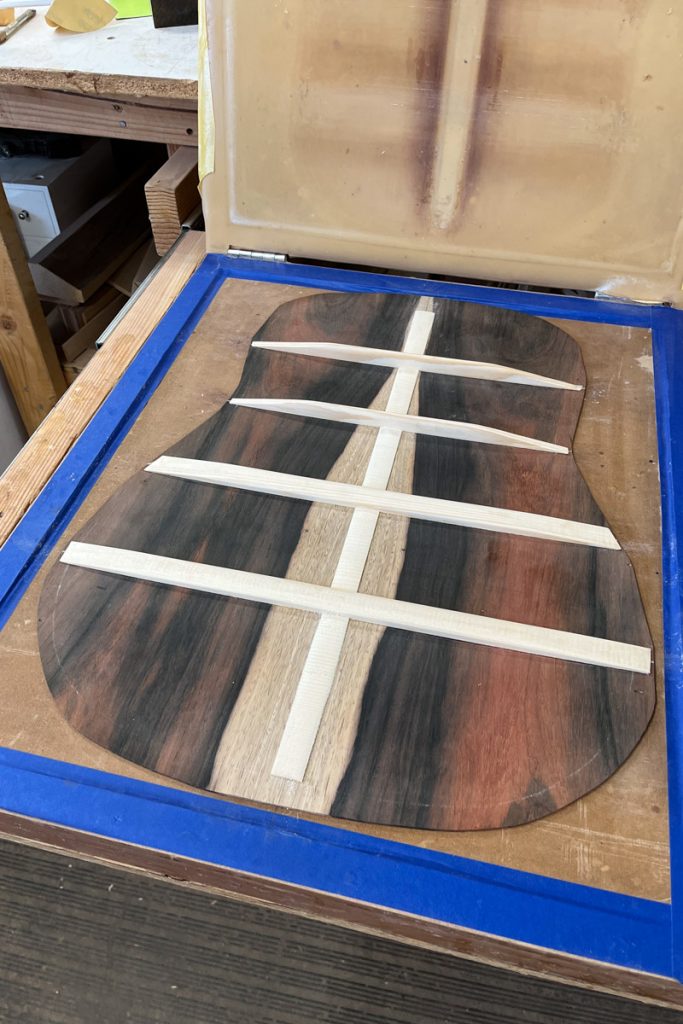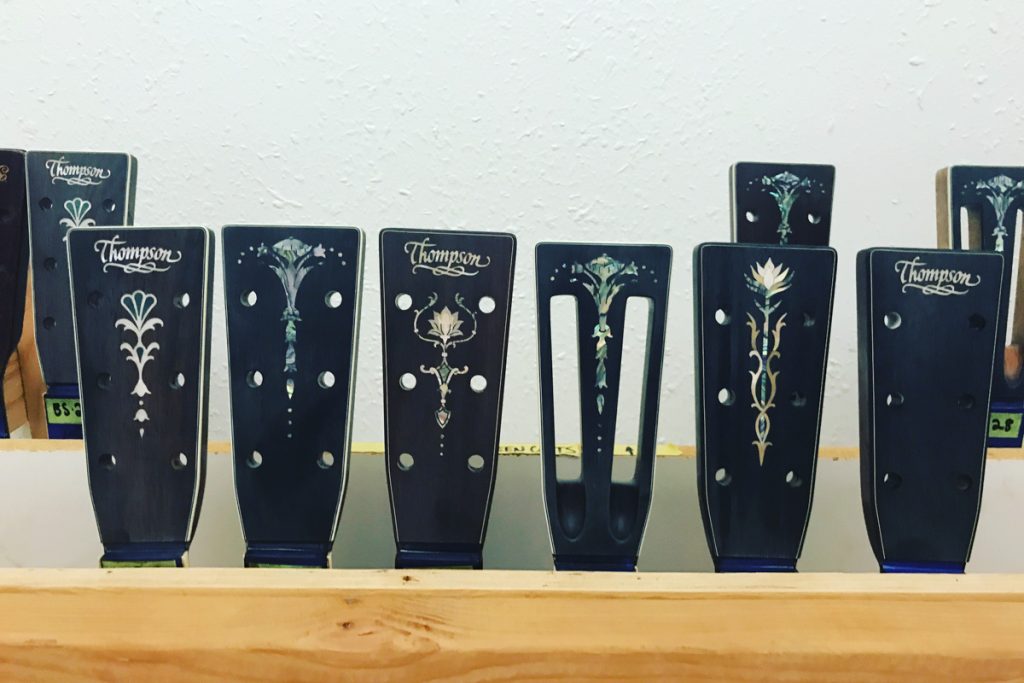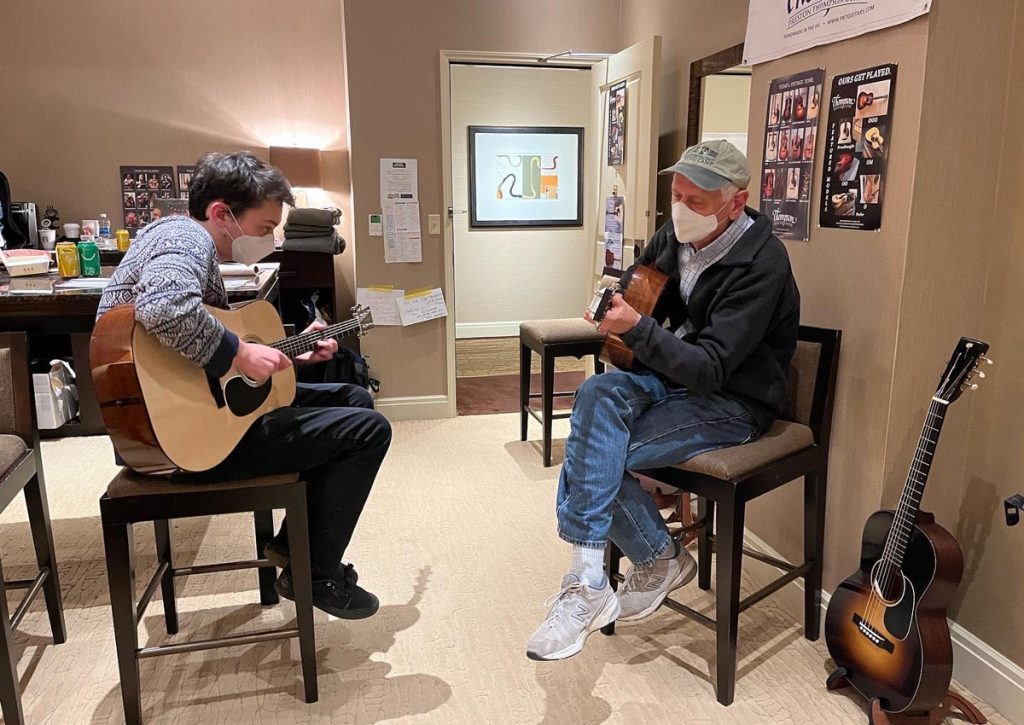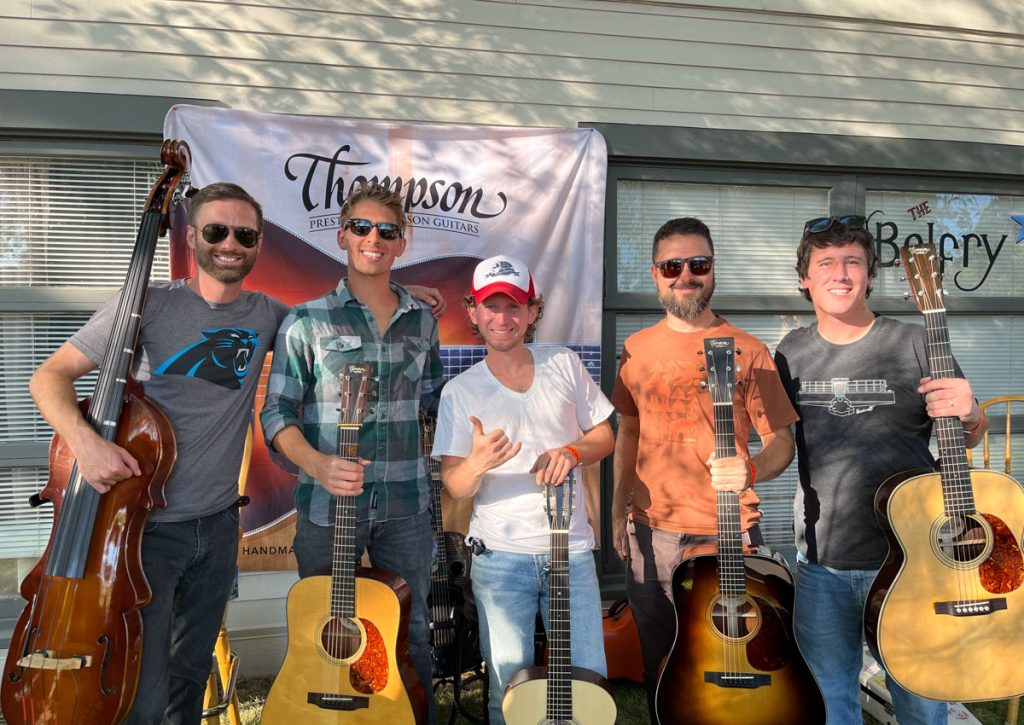 ---
You might also like