Next Generation of Thompson Flatpickers
Preston Thompson started building guitars right round the time that Hot Rize was just forming in Boulder, Colorado.  As Preston refined his craft into the mid 1980's so was Charles Sawtelle and Peter Rowan.  They were hot on the bluegrass scene gathering at the famous Walnut Valley Festival in Winfield, KS, where Thompson guitars were one of the National Flatpicking and Fingerpicking championships prizes.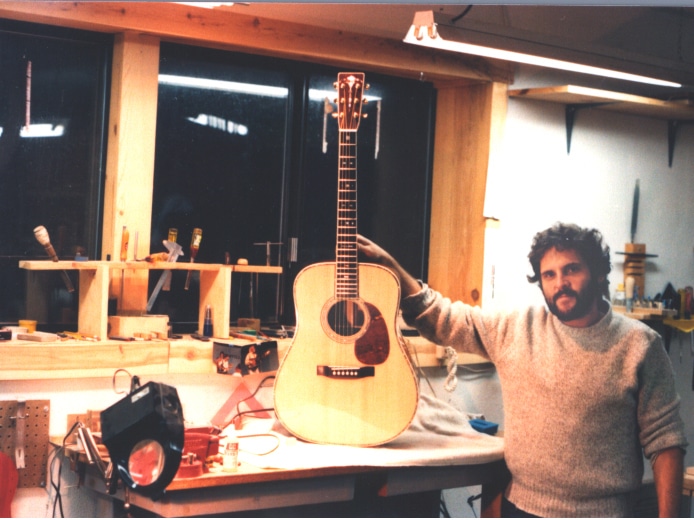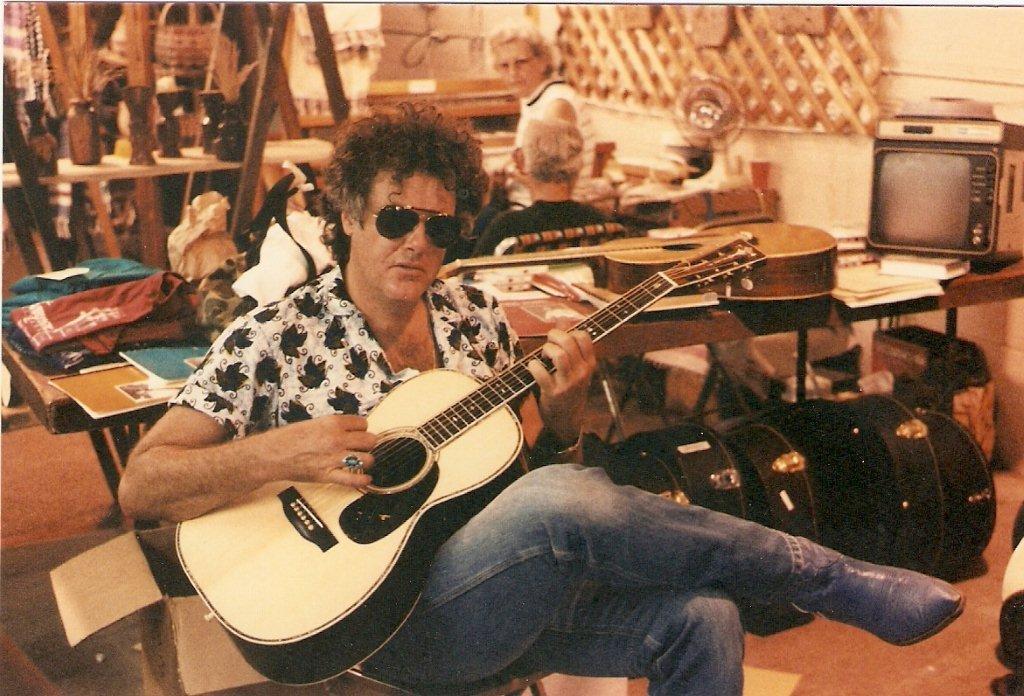 Peter purchased his first Thompson guitar at this festival and Charles was becoming a great and provided his vintage Martin collection to Preston to study and investigate the craftsmanship from the 1930's. Thompson guitars has come a long way since the time of Peter and Charles's heyday.
Now our guitars are being played by several up and coming bluegrass players of a newer generation.  We could not be more proud to carry on the tradition of putting into the hands of Jake Workman, Chris Luquette, Billy Strings, Trey Hensley ,Molly Tuttle and Pete Kartsounes the tonal qualities of the 1930's golden era with our handcrafted instruments built in Sisters, Oregon.  These players respect the craft and sound from the 30's and feel that Thompson is refining and advancing that sound into their future.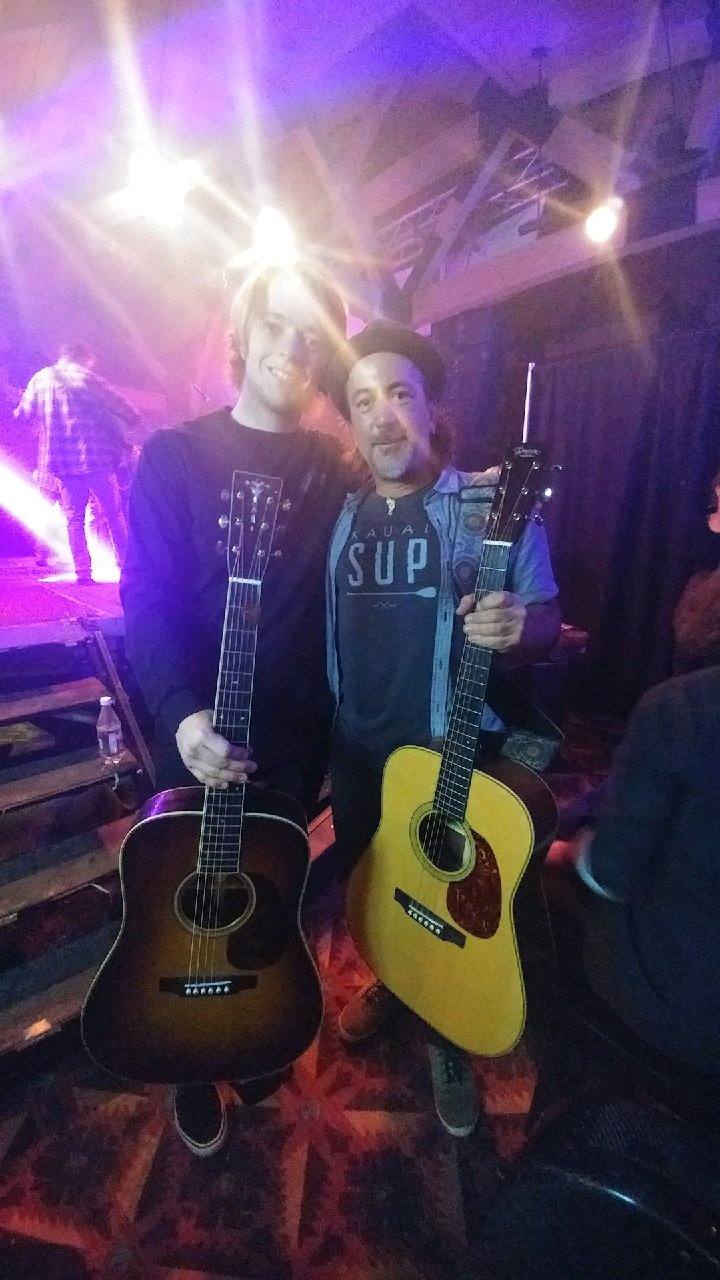 Not only do are some uber talented flatpickers in their 20's admiring our guitars, but veterans like Tim Stafford , Timothy May , Laurie Lewis and Claire Lynch enjoy the vintage tone too.
A few other younger players are receiving their first Thompson soon. Watch out for Jessie Lang of the Lang Sisters who is only 16 and soon to be 9th grader Hunter Fletcher out of Florida.  They both couldn't be more enthusiastic about the bluegrass culture past and present.  These young players spread their music via the ease of social media and videos from audience members spread far and wide to more and more listeners.  Someday maybe everyone will know the history and sound of Americana and Bluegrass music.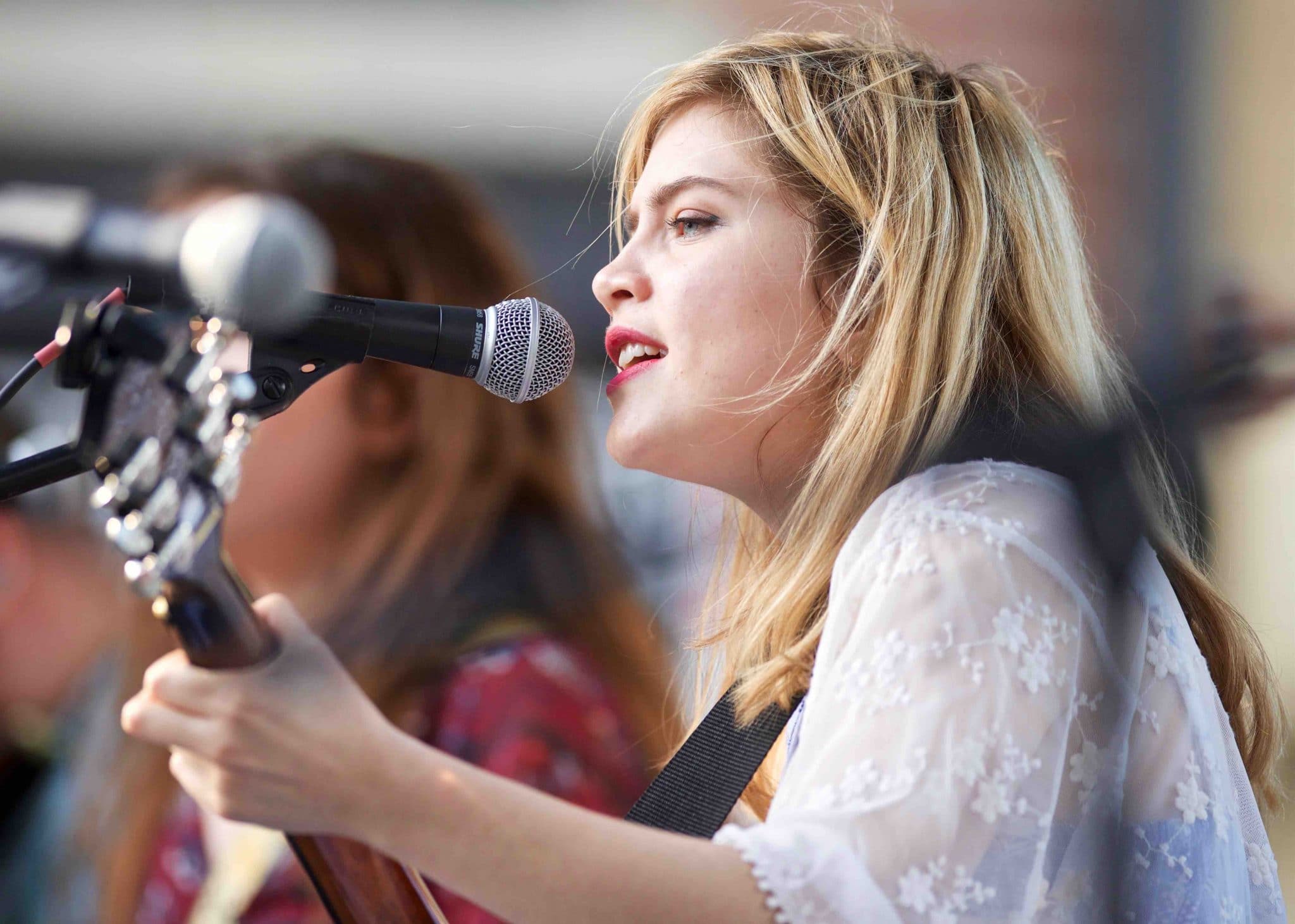 We want to thank all of our featured artists for the their support whether they play bluegrass or not.  And thank you to Adam Chowning for recognizing the vintage sound of our guitars and spreading the word not only at Carter's, but at his own Nashville Flatpick Camp
---