This month, we are pleased to announce that Sound Pure, based out of Durham, North Carolina, will be joining our network of exclusive Thompson Guitar Dealers.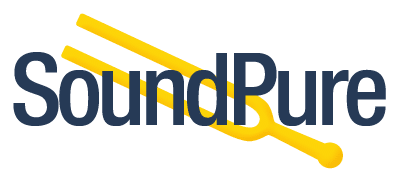 These guys are serious about music! As a daily routine, the staff at Sound Pure are constantly testing as much new and exciting equipment as possible, to determine if it's something they should offer to their customers around the world. Their Studio, Guitar Boutique, and Pro Audio divisions are always in pursuit of the most extraordinary, cutting-edge ways to advance their selections, knowledge, and abilities. It's this constant search for innovation that allows them to offer the best advice for your individual equipment needs and provide assistance improving the performance of the gear that you already own.
"At Sound Pure, we offer customers a place to demo and purchase the finest professional recording equipment, hand-built acoustic guitars, electric guitars and amps. Plus, a serious, top-notch recording studio all under one roof." – Robinson Earle, Acoustic Manager at Sound Pure
Sound Pure pursues and studies with their clients the best modern studio practices and equipment from around the globe, coupled with a particular emphasis and appreciation for the way that guitars of all kinds integrate into the recording process. With their unique "Try Before You Buy" program, you can demo professional sound equipment and instruments for free! It's just another small way that we feel, these guys go the extra step to make sure their customers are happy and we know that their showroom will be a great place to showcase Preston Thompson acoustic guitars.
Not only will the staff at Sound Pure bring years of knowledge and expertise to our network of dealers, but now, even more of our hand-built guitars will be available for demo and immediate purchase. For those seeking a powerful sound and beautifully handcrafted guitar, two guitars on order for Sound Pure are under construction at the shop. If you're interested in either model, there's still time to customize the build before they are shipped out in early 2017.  [Contact Us for more info]
D-MA – Serial #1292 – Dreadnought – Mahogany back and sides with an Adirondack Top
OM – EIA – Serial #1293 – OM – East Indian back and sides with an Adirondack Top
Want to learn more about the selection of handcrafted guitars available at SoundPure? Acoustic Manager, Robinson Earle is available to answer your questions and he can be reached at tel: 919 682-5552.
---