We can't be more proud of the skilled team that has gravitated to Thompson guitars over the past few years.  Their talent and vision continues to capture Preston's craft on a larger scale to share our guitars with more players.  Check out a bit more about each crew member on the shop crew page.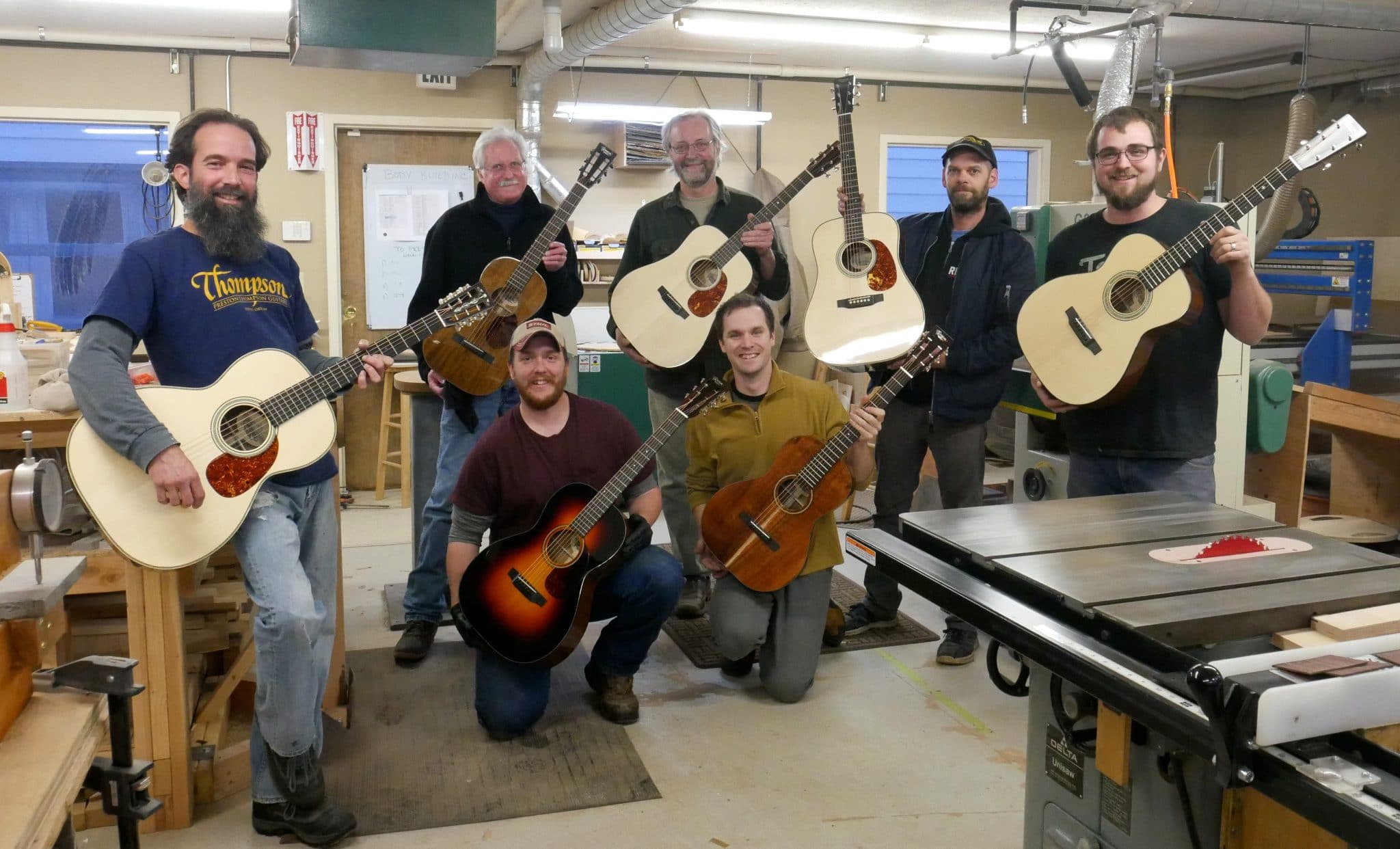 A note from Preston about our build style and what is being accomplished daily here in the shop by this talented crew.
"Thompson Guitars preference is to build the smartest design we can, keeping the original integrity of the guitars lightness intact and utilize better construction techniques to ensure strength and stability.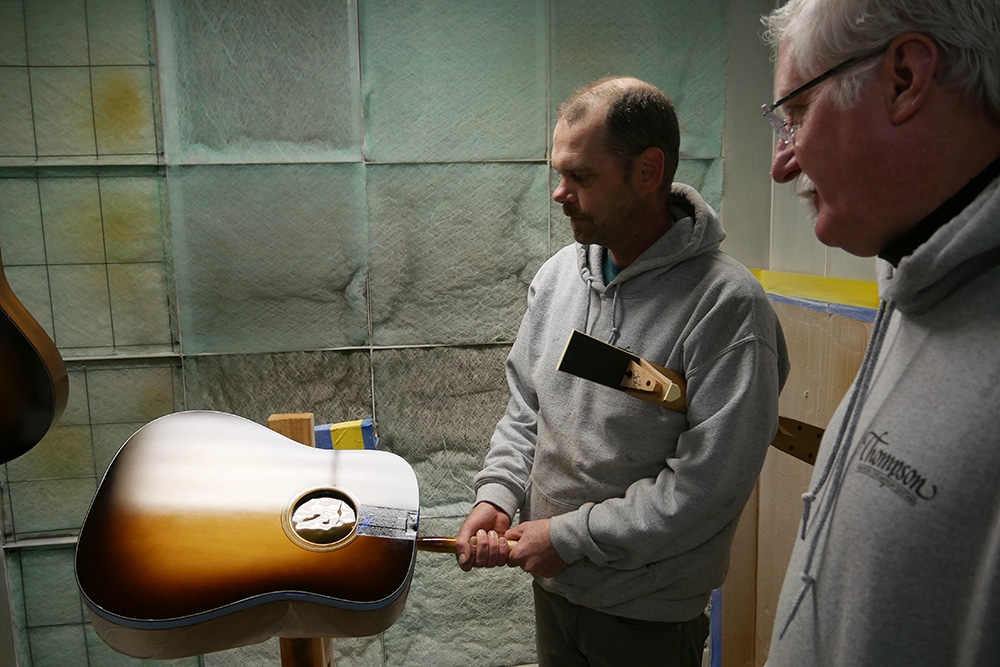 Some aesthetic features are simply cosmetic, but nevertheless very important to what are works of art. Designs from the 1920's and 30's do tend to be more delicate then what came along in the years since. That delicate touch for appointments such as inlay and details, like binding, can have enormous effects on the overall weight and balance of the guitar both visually and physically. We keep our appointments refined, delicate and as a result Thompson Guitars have extremely clean lines that are immediately identified with quality and precision. The chunkiness and heaviness seen with some guitar brands in their construction has never been associated with Thompson Guitars.
The construction techniques employed by Thompson Guitars to keep our instruments refined and beautiful can sometimes take more time and energy then the alternative. It also keeps our quality standards extremely high throughout every aspect of construction. This sometimes means we have to send small imperfections back to finish for example until we get it right. This also means each department takes responsibility to get it right and keep it right.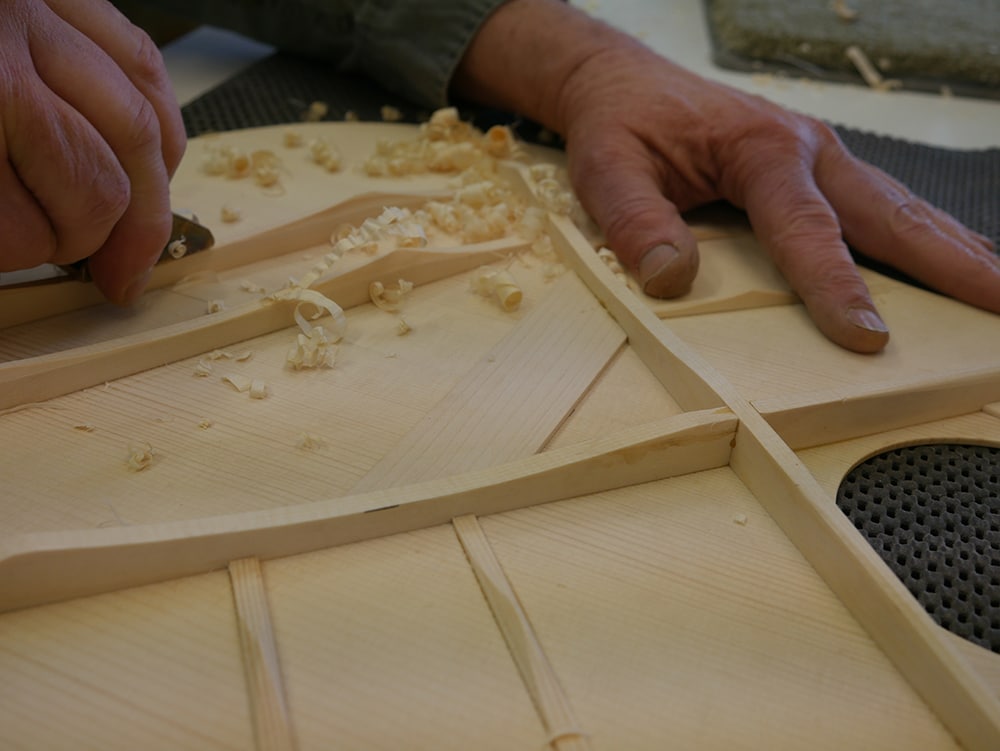 At the same time Thompson Guitars is continually seeking ways to get things done better with improved technology and procedures. Our skilled craftsmen are an extremely valuable resource with their first hand knowledge and expertise of ideas which will improve a particular procedure.  Dozens and dozens of better techniques have been developed as a result with more on the way as we constantly work to simplify and improve the results of any construction application.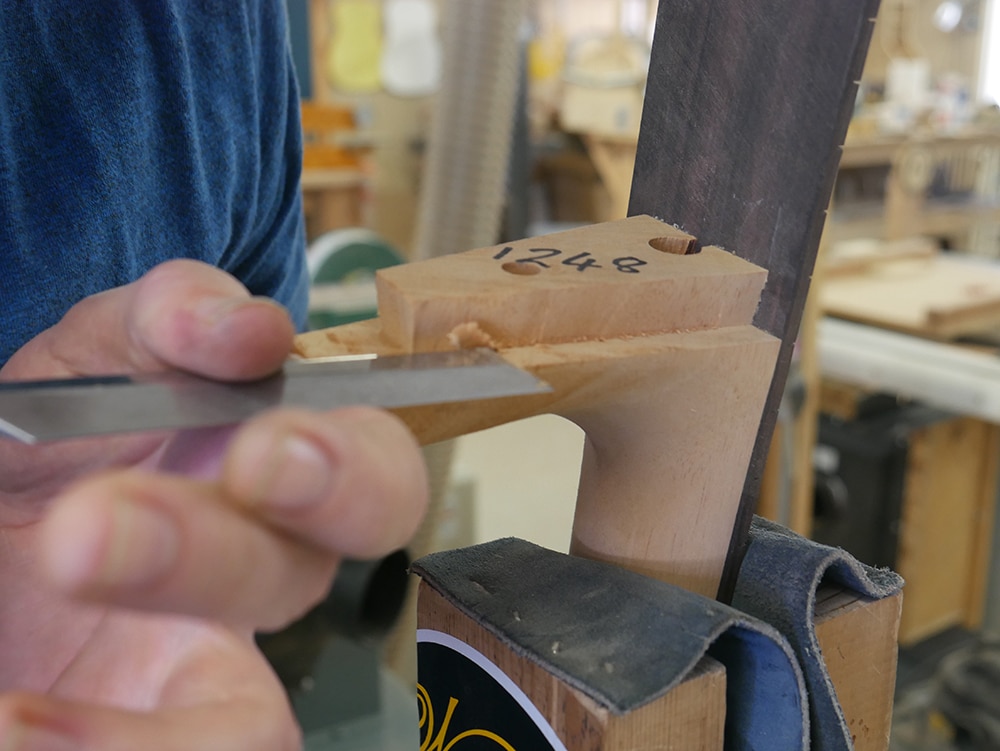 All these steps toward continually improving guitars increases the likelihood that a guitar will last for a lifetime of enjoyment or more.  Some instruments like violins and cellos are deigned to last hundreds of years. They are made to be taken apart numerous times if needed. They can have parts repaired or replaced be put back together and keep going. Guitars don't quite have a lifespan that long, but with proper care they can last past a lifetime and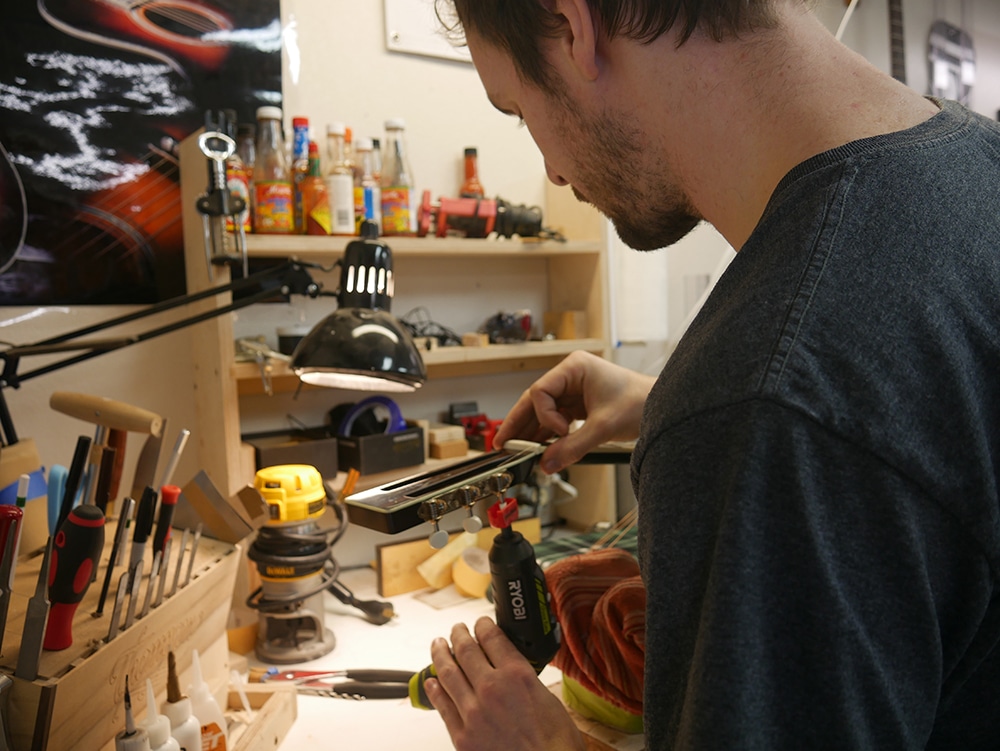 you might expect a guitar like that to remain in a family for a very long time. There are currently Thompson Guitars that are 40 years old and going strong!"
Thanks again to all everyone for supporting our efforts and we hope you love your Thompson as much as we love making them!

---