Using a mix of materials to capture a design or image
Here at the shop we are able to take a customers' inlay ideas and make it a reality by using a variety of materials. Simon Haycraft has the ability to turn almost any idea into a classic inlay on your Thompson and this has become a large part of our special offerings. We maintain a certain aesthetic that matches the level of our builds. Some inlay designs take months to dial in, especially for our Masterpiece series.
Simon has extensive education in design, including wildlife illustration and has a keen interest in all of nature's nuances. The use of wood, as part of the inlay, has become quite popular as an alternative medium that works together with pearl and stone. Over the past year we have had requests for an owl, lion, fox, coyote, bear and beetle. We have an upcoming wildlife series, in collaboration with The North American Guitar Company, a variety of woods will be used to represent features of the chosen subject matter.
Wood has also been use for our logos, our original Regency torch and incorporated in the GeoDeco Torch. A wide variety of looks are achievable whether it be for realism or design, depending on what the customer is looking for in the inlay. Currently Simon is working on a custom torch for a client that is still in process which includes some wood pieces.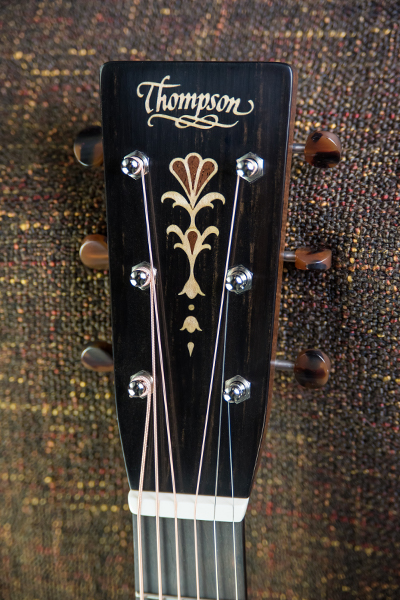 ---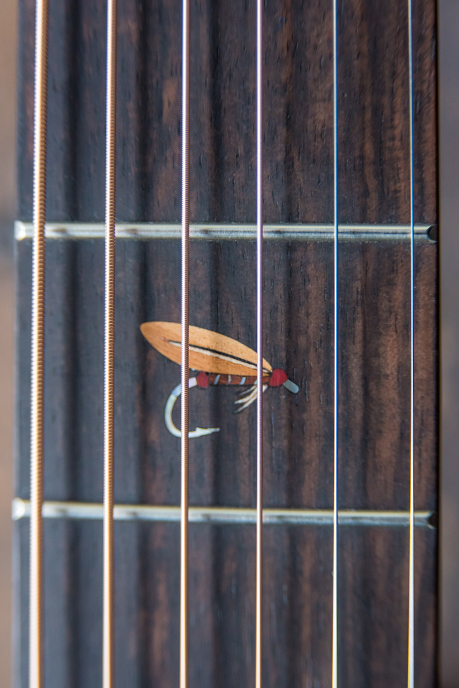 These wood inlays were all on a single fretboard of a 00 Koa especially made for a client that loves the outdoors.
The kayak has individual wood boards which gives it dimension and shading.
Simon has an exceptional eye for materials particularly as he envisions what might come from a piece of wood. Designing in his mind how to use different grain lines, texture, color and movement to come up with the desired effect for the final product. When used in combination with pearl and stone it can offer a dramatic and dynamic illustration. The use of engraving adds detail and depth to the final design.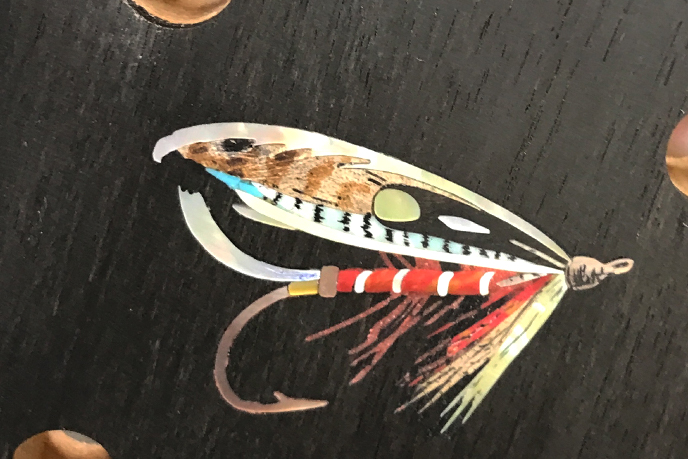 Take for example this Salmon fly that is 1.5″ x 2″ – we are able to cut very small pieces that measure in the 1000's of an inch. For this particular inlay 24 tiny pieces are fit together like a puzzle using wood, pearl and stone to create a stunning illustration that any fly fisherman would appreciate. Tweezers and magnifying glasses are essential for the insulation of these types on inlays.
Here you can see the process of the coyote being assembled, delicately sanded and then engraved.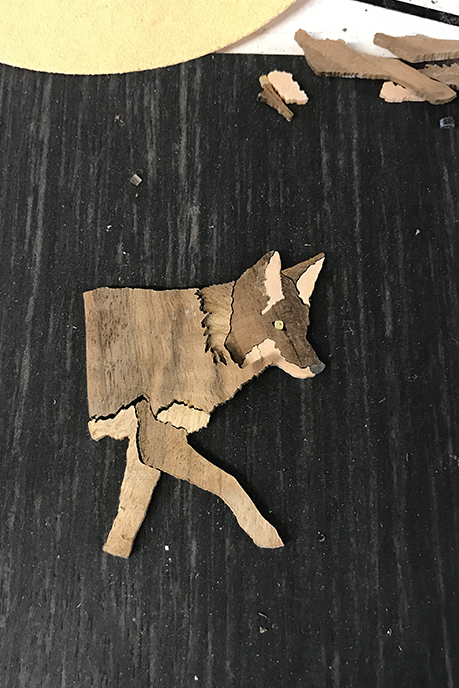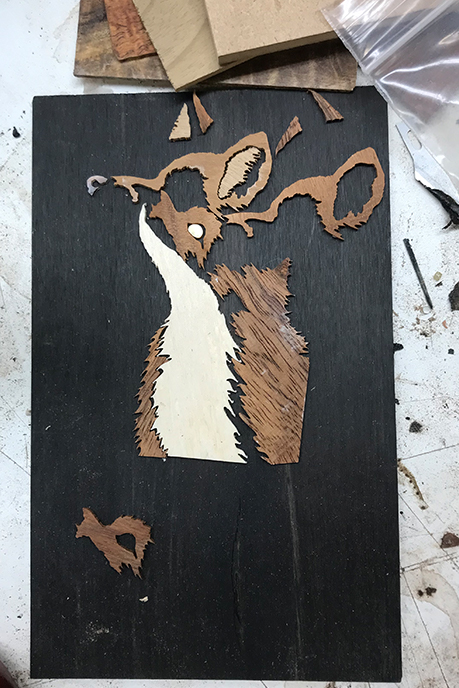 This beautiful fox was the request of one of our builders for their own Thompson. Simon shared his knowledge and techniques to help make this image shine.
Here are photos in various stages showing how the wood inlay comes to life.
Each colored piece is a different shade/type of wood. The engraving, as well as the opal stone for the eye and pearl on the nose creates the realism.
To keep creative juices flowing and the mind engaged, Simon is able to offer these really personalized inlays to our clients in-house. This is not something all guitar builders can offer. After talking to Simon about their design idea the customer ultimately trusts his ability and the finished product often exceeds their expectations.
Here are a few others made of different woods combined with pearl and stone. (in both unfinished and finished stages)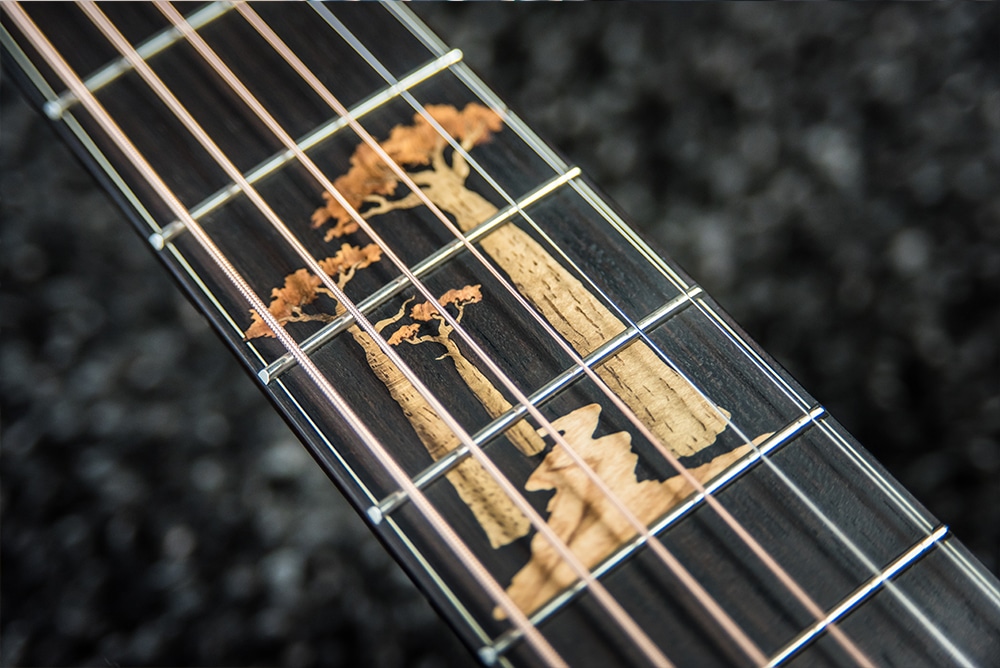 ---
You might also like